Careers
Join the Leading Experts in Skin Care
At SkinCare Physicians we believe that it is through the efforts of our employees that we have become a leader in the field of medical and cosmetic dermatology. Our state of the art and world renowned practice is always looking for people who are committed to supporting our mission of providing the best possible personalized service to our patients along with ethical, skilled and comprehensive care. Only by making our employees successful will we make our patients satisfied and achieve our organization's mission.
Our Culture
SkinCare Physicians has always emphasized that outstanding people are the key to its success.  We are a team of individuals who care for others. Our common purpose is to foster a culture where employees believe that collectively they are part of something bigger than they are individually. Together, we have created a work environment that demands our best while providing room for fun and personal fulfillment.
SkinCare Physicians strives to provide employees with a positive work experience thanks to:
a strong work ethic
a respectful and inclusive environment
an enthusiastic and engaging team spirit
a fun and caring place
an understanding of life-work balance
Our Commitments
Learning and Development
SkinCare Physicians is committed to providing opportunities for learning and development by hosting training on procedures, treatments, and products, as well as other training programs. We also encourage employees' involvement in a variety of in-house committees.
Comprehensive and Competitive Benefits Package
SkinCare Physicians offers valuable and comprehensive benefits.
Competitive compensation
Comprehensive medical coverage
Health Savings Account (HSA)
Dental plan options
Flexible spending plans including medical and dependent care
Short term and long-term disability insurance
Company paid life insurance
Generous vacation and holiday time
401(k) and profit sharing contribution
Complimentary or discounted cosmetic and aesthetic treatments and products
Free parking
Equal Opportunity
At SkinCare Physicians we are committed to the principle of equal employment opportunity.  We strive to select, retain and develop people based on their individual qualifications for a position, potential and professionalism.
Join the ever growing team that CARES!
Check what positions are currently open.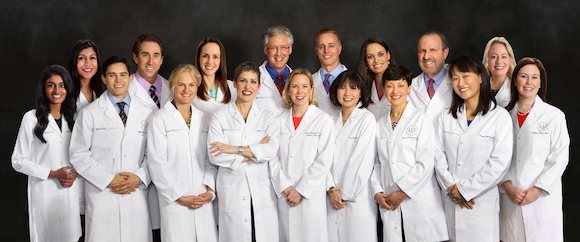 Meet Our Physicians
Services We Offer