Teaching & Training Center

Each year, SkinCare Physicians trains board eligible dermatologists in its Cosmetic Surgery and Laser Fellowship program which is accredited by the American Society for Dermatologic Surgery (ASDS). One of these fellows is also trained more extensively in Mohs surgery under a fellowship program approved by the American College of Mohs Surgery (ACMS) and also certified by the Accreditation Council for Graduate Medical Education (ACGME). The programs are under the direction of doctors Kenneth A. Arndt, Jeffrey S. Dover, Michael S. Kaminer, and Thomas E. Rohrer. All are internationally recognized experts in their field.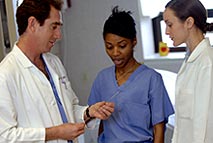 Fellows receive a broad exposure during the twelve month fellowship to all aspects of cosmetic and dermatologic surgery, as well as laser medicine. This includes hands-on experience in procedures including injection of soft tissue fillers such as Restylane®, fat transplantation, use of botulinum toxins, sclerotherapy and endovenous vein ablation, liposuction, Contour Threadlifts, and laser resurfacing.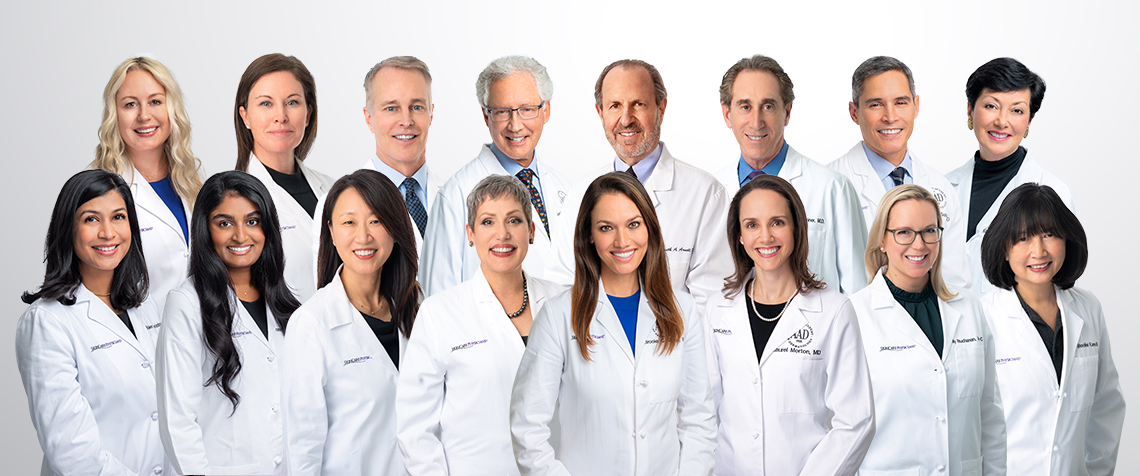 Meet Our Physicians
Services We Offer
The fellows also spend a good deal of time during the year working with our two Mohs surgeons, Doctors Kaminer and Rohrer, perfecting technique and skills in dermatologic surgery. In addition, the fellows receive in depth hands-on experience with the over twenty lasers and related devices present at SkinCare Physicians. The devices include Intense Pulsed Lights, Q-switched and long pulsed Alexandrite lasers, Q-switched and long pulsed Ruby lasers, Q-switched and long pulsed Nd:YAG lasers, Pulsed Dye lasers, KTP (532nm), mid infrared lasers, and CO2, Erbium and fractional lasers for resurfacing and rejuvenation. Some of the other technologies include radiofrequency, LEDs, and plasma devices. The fellow has the opportunity to use the latest technology available anywhere in the world.
By the end of the fellowship year, fellows have acquired the knowledge and skills necessary to perform all of the above procedures, and have a tremendous amount of hands-on experience with all of them. One recent fellow wrote: "What an incredible year![…] I am so excited by how much I learned from the nuances of surgical and cosmetic dermatology, to the art of dealing with patient, to the business of practice management. […] This year has completely transformed my practice of dermatology, and I am forever grateful."
This year's fellows are:
Ariel Eber, MD – Dr. Ariel Eber is our Cosmetic Surgery and Laser fellow. Following her undergraduate training at the University of Florida, Dr. Eber went to Medical School at the University of Miami (UM). She spent one year in research at the UM Frost Department of Dermatology and Cutaneous Surgery. Thereafter, she stayed in Miami for her Internship in Internal Medicine at UM/Jackson Memorial Hospital. She then moved to New York City to complete her dermatology residency at Columbia University where she served as chief resident.
Perry Hooper, MD – Dr. Perry Hooper is our Mohs Micrographic Surgery and Cosmetic Surgery/Laser fellow. He did his undergraduate education at the University of Kentucky, where he received a B.S. degree in Biological Sciences and a B.S. degree in Hispanic Studies. Then, Dr. Hooper obtained his medical degree from the University of Kentucky College of Medicine. During this time, he graduated valedictorian of his medical school class and was elected to the Alpha Omega Alpha (AOA) honor society. He subsequently completed a residency in dermatology at Indiana University where he served as chief resident. His research interests include dermatologic surgery, oncology, and energy-based therapies.
SkinCare Physicians also has a very active research facility, and usually has between three and five ongoing clinical studies. The fellows are actively involved in these clinical studies, and often gain significant and important experience with many new laser and therapeutic devices through hands-on experience in the clinical studies center.