Jeffrey S. Dover, MD, FRCPC
Jeffrey S. Dover, MD, FRCPC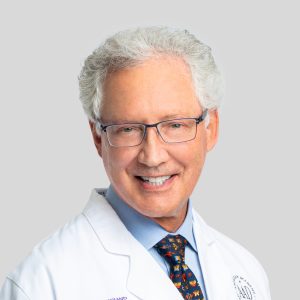 Dr. Jeffrey Dover graduated as the silver medalist, Magna cum Laude with an M.D. degree from the University of Ottawa. His Dermatology training was received at the University of Toronto followed by research fellowships at St. John's Hospital for Diseases of the Skin at the University of London in London, England, and a two-year Photomedicine fellowship at the Beth Israel Hospital and the Massachusetts General Hospital of Harvard Medical School. Dr. Dover was Associate Chairman, Department of Dermatology, Beth Israel Deaconess Medical Center and Associate Professor of Dermatology at Harvard Medical School. He now co-directs SkinCare Physicians of Chestnut Hill, a comprehensive facility specializing in dermatology, laser and cosmetic surgery, and he is Associate Professor of Clinical Dermatology at Yale University School of Medicine, and Associate Professor of Dermatology at Brown Medical School. Dr. Dover's research interests are Photomedicine, lasers in medicine, cosmetic laser surgery, and medical education.
Dr. Dover has been named as a Top Doctor in Boston for 16 years.
Dr. Dover is the author of over 500 scientific publications. He has co-authored and edited over 50 textbooks, several with SkinCare Physicians colleague, Dr Kenneth Arndt. Titles include Illustrated Cutaneous Laser Surgery: A Practitioner's Guide, Controversies and Conversations in Cutaneous Laser Surgery, Atlas of Cosmetic Surgery, Pocket Guide to Cutaneous Medicine and Surgery, Cutaneous Medicine and Surgery: Self-Assessment and Review, and the bestselling book series, Procedures in Cosmetic Dermatology with books on various titles including Botox, Soft Tissue Augmentation, Lasers and Light Sources, Scars, Liposuction, Hair Transplantation, Blepharoplasty, Face Lifting, Skin Tightening, Body Contouring, Cosmeceuticals, and Leg Veins. These texts have been translated into many different languages including French, Italian, Spanish, Russian, Polish and Chinese and are sold to physicians all over the world. Dr. Dover has also co-authored three books for lay individuals; Skin Deep: An A-Z of Skin Disorders, Treatments and Health, the Encyclopedia of Skin and Skin Disorder, and the Youth Equation. Dr. Dover is the founding editor of Journal Watch for Dermatology, produced by the publishers of the New England Journal of Medicine.
Dr. Dover is Past President of both the American Society of Dermatologic Surgery and the American Society for Lasers in Medicine and Surgery. He is the past secretary and president of the New England Dermatological Society. He has organized and directed numerous medical conferences including Controversies in Cutaneous Laser and Cosmetic Surgery with Dr. Arndt.
Dr. Dover has received many honors including listings in the Who's Who of American Medicine, Who's Who in America, Guide to Top Doctors, Woodward and White's The Best Doctors in America, in multiple editions of Boston Magazine's Boston Top Docs, and repeated nominations for the Teacher of The Year Award at Harvard Medical School. He was honored with the prestigious Leon Goldman Award and the Ellet Drake award of the American Society for Laser Medicine and Surgery and he was honored for his work in laser surgery by the Sturge Weber Foundation at its 20th Annual Gala.
Dr. Dover was born in Brooklyn and raised in Ottawa, Canada where his extended family still resides. He is proud of his two daughters, Sophie and Isabel, and his wife Tania who also practices Dermatology in Boston.
---
To meet with Dr. Dover, request a consultation online or call our office at (617) 731-1600 to schedule your appointment.