Jeffrey M. Sobell, MD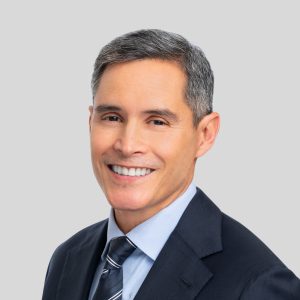 Dr. Jeffrey Sobell is a board-certified dermatologist serving Brookline, Boston, and surrounding areas. He obtained a degree in Biology from the University of Michigan before graduating from the University Of Virginia School Of Medicine in 1993. He earned numerous honors in medical school including selection to the Alpha Omega Alpha Honor Medical Society in his junior year, and the C. Richard Bowman Memorial Scholarship, a prestigious award for superior clinical skills given to top students in his graduating class. After completing an Internship in Internal Medicine at the University Of Virginia Health Sciences Center, Dr. Sobell trained in Dermatology at the Boston University-Tufts University Combined Residency Program, where he continues activities as an Assistant Professor of Dermatology at Tufts University School of Medicine teaching dermatology residents and medical students. Prior to joining Skin Care Physicians, Dr. Sobell was a full-time faculty member of the department where he served as the Director of Phototherapy for five years.
Dr. Sobell's clinical interests include psoriasis, general medical, surgical and cosmetic dermatology. He conducts clinical studies to investigate the use of novel medications in patients while offering cutting-edge treatments for a broad variety of skin diseases. Dr. Sobell is an international authority on the nature and treatment of psoriasis and is a frequent speaker at major national and international medical meetings and conferences. He directs the Psoriasis Treatment Center and the Infusion Suite at SkinCare Physicians. He is certified by the American Board of Dermatology and is an active member in the American Academy of Dermatology, New England Dermatological Society, Massachusetts Academy of Dermatology, and the National Psoriasis Foundation.
Dr. Sobell has been named a Top Doctor in Boston for 12 years.
Outside of work, he can frequently be found on the tennis court. Dr. Sobell also loves cooking, fitness and travel.
---
To meet with Dr. Sobell, request a consultation online or call our office at (617) 731-1600 to schedule your appointment.