Thomas E. Rohrer, MD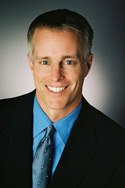 Dr. Thomas E. Rohrer, a dermatologic surgeon, is one of the nation's leading experts in both cosmetic and surgical dermatology, and currently the president of the American Society for Dermatologic Surgery (ASDS). He specializes in Mohs surgery and reconstruction, as well as in numerous aesthetic procedures including neuromodulators (such as BOTOX and Dysport), dermal fillers, cutaneous lasers, and other energy-based devices.
Dr. Rohrer is a magna cum laude graduate of Georgetown University and the Georgetown University School of Medicine. He was the recipient of the Michael J. Caruso Award, given to the medical graduate who best exemplified humanitarian care to their patients. Dr. Rohrer completed his internship in internal medicine at Yale University Hospital, a residency in dermatology at the combined Boston University-Tufts University program and a Mohs and Dermatologic Surgery fellowship at the University of Pennsylvania. Prior to joining SkinCare Physicians, Dr. Rohrer served as the Chief of Dermatologic Surgery at Boston University Medical Center and Boston Veterans Administration Hospital for eight years, and as the Director of the Boston University Center for Cosmetic and Laser Surgery.
Education is a passion for Dr. Rohrer. He has given well over 500 lectures nationally and internationally and has published in numerous dermatologic and cosmetic surgery journals and textbooks. Dr. Rohrer is the editor of six cosmetic and laser surgery textbooks, including his own best selling textbook on surgical reconstruction, Flaps and Grafts in Dermatologic Surgery. He has been the guest editor of the Seminars in Cutaneous Medicine and Surgery and the Skin Cancer Foundation Journal, and is an Associate editor of Dermatologic Surgery. Along with his partners, Drs. Arndt, Dover, and Kaminer, Dr. Rohrer co-directs three fellowships each year which focus on all aspects of dermatologic surgery. Together they have graduated over 50 well-trained dermatologic surgeons who have gone on to exceptional careers across the country. Dr. Rohrer has been the Scientific Chair of the Annual Meetings of the American College of Mohs Surgery, the American Society for Dermatologic Surgery, and the American Society for Laser Medicine and Surgery. He was honored with the 2013 Richard E. Fitzpatrick Clinical Research and Innovations Award by the American Society for Laser Medicine and Surgery and an Excellence in Education Award from the American Society for Dermatologic Surgery.
Dr. Rohrer has also been very active in advancing the specialty dermatologic surgery. He has been elected to the Board of Directors of the nation's largest and most prestigious dermatology and dermatologic surgery organizations, including the American Academy of Dermatology (AAD), the Association of Academic Dermatologic Surgeons, the American College of Mohs Surgery, the American Society for Dermatologic Surgery (ASDS), and the American Society for Laser Medicine and Surgery (ASLMS). Dr. Rohrer has received multiple presidential citations from the AAD, the ASLMS, and the ASDS.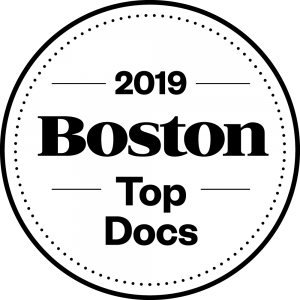 Dr. Rohrer has appeared multiple times on NBC, ABC, CBS, FOX, and CNN news as an expert on lasers, cosmetic procedures, botulinum toxin injection, filler injections, advances in skin cancer treatment, facial reconstruction, and a variety of other dermatologic topics. He has also been quoted in the New York Times, Wall Street Journal, Boston Globe, USA Today, Boston Herald, Boston Magazine, Redbook, Ladies Home Journal, Good Housekeeping, Allure, Men's Health, and Cosmopolitan to name a few. Dr. Rohrer is consistently selected as one of the Best Doctors in America and listed in the Who's Who of American Medicine, Guide to Top Doctors, Castle Connolly's Top Doctors, and Boston Magazine's Top Doctors in dermatology and dermatologic surgery.
---
To meet with Dr. Rohrer, request a consultation online or call our office at (617) 731-1600 to schedule your appointment.