CoolSculpting® by ZELTIQ®
CoolSculpting® by ZELTIQ®
We are pleased to offer CoolSculpting® for our Boston area patients – the first completely non-invasive technique that removes fat. SkinCare Physicians was one of a handful of centers in the world that was selected to offer the first CoolSculpting treatments. Since, our physicians have performed over 5,000 CoolSculpting procedures.

While there are other companies and machines that claim to reduce fat without surgery, CoolSculpting is among the select few that are FDA cleared and permanently remove fat. Several of our physicians have been involved with the research and development of CoolSculpting from its beginning stages, and we have collected proven scientific evidence that the treatment is effective.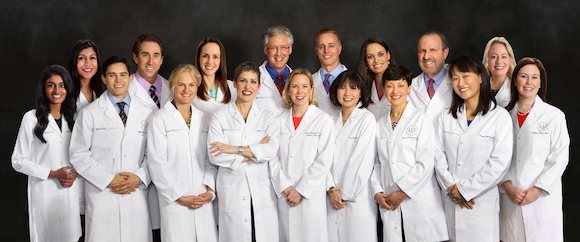 Meet Our Physicians
Services We Offer
Before & After Photos of CoolSculpting
Before CoolSculpting Procedure
After CoolSculpting Procedure
Procedure by Ivan A. Rosales-Berber, MD
CoolSculpting usually takes about 1-2 hours for each area that is treated, and patients report minimal discomfort. There is no need for anesthesia or pain medication, and during the procedure most patients choose to read a book, listen to music, or watch television or a DVD. The most common areas treated are the upper and lower abdomen, love handles, hips, mid-back and bra line. Recently added technology allows us to effectively treat both the inner and outer thighs, as well as neck fullness, making CoolSculpting one of the most versatile non-invasive fat removal systems in the world.
CoolSculpting uses a body contouring method called cryolipolysis. Essentially, when fat gets very cold the body recognizes the fat as "melted" and then removes it over time through natural processes. It can take 2 to 4 months to see the final result, and many patients benefit from a second treatment. Research shows that as much as 25% of your unwanted fat can be removed in a single session.
If you are considering this alternative to liposuction, a neck/face lift, or fat dissolving injections, our Boston area team of medical professionals can help you look your best. Request a consultation online or contact us at (617) 731-1600 to schedule your appointment.
Frequently Asked Questions About CoolSculpting
You can learn more about CoolSculpting, the treatment to eliminate unwanted fat without surgery, from the answers to these frequently asked questions.
What Is Cryolipolysis?
When fat is made very cold (just above the freezing point), fat cells become irreparably damaged. CoolSculpting is a novel technology that selectively makes fat cells cold, in turn causing permanent and effective fat cell loss. Once the fat cells are treated, the body clears them through a natural process over a span of 2 to 4 months.
What Areas Are Most Commonly Treated?
We are able to effectively treat the love handles, hips, upper and lower abdomen, bra-line, inner and outer thighs, as well as neck fullness or double chin. CoolSculpting is developing technology that will hopefully allow us to treat knees and arms more effectively in the future.
Is Cryolipolysis Safe?
Extensive research on CoolSculpting has been performed, including right here at SkinCare Physicians. Data reveal a superb safety record, and in multi-center research, there have not been any reports of adverse systemic effects from treatment. Fat cells are gradually cleared from the body after treatment, so the liver and other vital organs are not impacted in any negative way.
Exceptional results are possible with advanced treatments and technology.
View Photo Gallery
Exceptional results are possible with advanced treatments and technology.
View Photo Gallery
How Long Does It Take to See Results?
Most of our patients begin to see changes after 1 to 2 months. However, it can take up to 4-6 months to see the final result. Many patients elect to have a second treatment to eliminate as much fat as possible.
How Much Fat Can You Remove with CoolSculpting?
A one hour CoolSculpting session will treat an area about the size of your palm, and recently enhanced technology available at SkinCare Physicians allows us to treat even larger areas. We can treat 2 to 3 palm-sized areas in any given session, and in some cases even larger areas can be treated in one session. Research shows that CoolSculpting can eliminate up to 25% of the fat in each area we treat. Additional treatments can remove more fat in any one area, so multiple treatments (to the same area) are cumulative.
Who Are the Best Candidates?
CoolSculpting works best for patients who have a mild to moderate amount of extra fat that they would like to have removed. Patients with small to medium sized specific areas of fat on the abdomen, love handles, inner and outer thighs are ideal. Fat along the bra-line and of the upper arms can also be treated in many cases. Patients with medium sized double chins are best. Good skin tone is also helpful, but we are able to treat patients with stretch marks and a small amount of sagging skin. CoolSculpting is also useful in patients who would like to be a little smaller, but do not have enough fat to warrant a liposuction procedure. Most specifically, the treatment is great for patients who want to remove fat from their body or under their neck, but also would like to avoid having surgery.
What Is Post-Treatment Recovery Like With CoolSculpting for Body Contouring?
Most of our patients have no recovery or downtime after a CoolSculpting body contouring treatment in our patient-friendly Boston area facility. Immediately after treatment, the skin will feel stiff, but this resolves within 10 to 15 minutes. Redness can persist for a couple of days, and although unusual, some patients develop a bruise in the treated area. Rarely, patients experience soreness in the area for a couple of weeks as well as a slight change in sensation in the treated area for up to 8 weeks.
Why Choose SkinCare Physicians For Your CoolSculpting Treatment?
---
At SkinCare Physicians, our doctors and staff are highly experienced with CoolSculpting as a non-surgical option to remove unwanted fat. Get started when you request a consultation online to come visit with us.