Rosacea
The persistent redness and flushing from rosacea on the cheeks, forehead, and nose can progress to more intense redness and an acne-like rash if left untreated. This chronic skin condition is more common in women than men, and typically develops between ages 30 and 50. Rosacea can be intensified by a variety of factors including sun exposure, heat, physical exertion, certain types of food and drugs, alcohol, and stress. If you are concerned about facial redness, visit the specialists at SkinCare Physicians for rosacea treatment in greater Boston.
To get started, request a consultation online or call our office at (617) 731-1600 to schedule an appointment.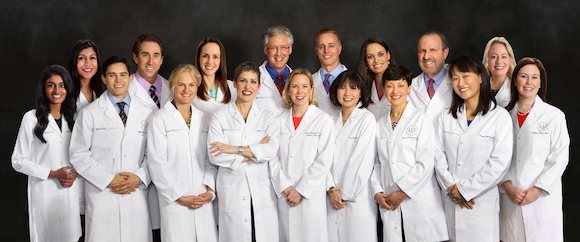 Meet Our Physicians
Services We Offer
Treatment Options
While there is currently no known cure for rosacea, we offer effective treatment options that can control it and keep it from progressing. A medical evaluation done by one of our experienced physicians is important because the signs, symptoms, and severity of rosacea vary widely from patient to patient. Options include:
Medical treatment plans consisting of prescription topical creams, such as metronidazole, azelaic acid and/or brimonidine, sodium sulfacetamide cleansers and/or low dose oral antibiotics can be extremely helpful in addressing the flushing and acne-like lesions associated with rosacea.
Photorejuvenation, often called IPL, shrinks enlarged capillaries with light energy to reduce redness. Skin discoloration such as freckles and sun spots is cleared away as well. A series of treatments is required for best results.
Laser skin therapy with pulsed-dye or other aesthetic lasers are especially effective in reducing redness caused by larger facial blood vessels. In some cases only one laser treatment is required; but this will depend on the intensity of your rosacea.