Stretch Marks
Stretch marks, technically called striae, are caused by rapid stretching of the skin. They commonly form as a result of pregnancy, growth spurts in puberty, steroid use, significant weight gain, and increased muscle development in body builders. Often red, purple, or pink in color, stretch marks are a cosmetic concern but not a health risk. For women or men with stretch marks, effective treatment options are available near Boston at SkinCare Physicians.
To learn more about your stretch marks treatment options, request a consultation online or call our office at (617) 731-1600 to schedule an appointment.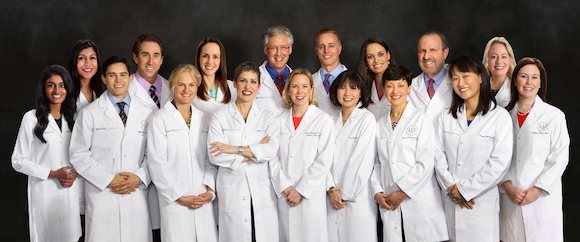 Meet Our Physicians
Services We Offer
Treatment Options
The following treatments, administered by our experienced physicians, make stretch marks less noticeable by improving skin texture and eliminating unwanted coloring:
Laser skin resurfacing with fractional lasers such as Fraxel® or other energy sources stimulate the skin's natural healing process to smooth away the uneven surface and reduce redness.
Laser skin therapy with our pulsed dye laser collapses the blood vessels within stretch marks to fade redness without damaging the surface of the skin.