RADIESSE®
With new advancements in injectable filler technology, diminishing the appearance of wrinkles isn't difficult. But, choosing the right filler can be.
Despite the many options available, your decision doesn't have to be daunting. We'll help you choose the best filler for your personal goals.
If you're looking for advanced wrinkle-reduction, you may want to consider RADIESSE. RADIESSE is an injectable filler that not only provides immediate improvement but also lays the foundation for your body to produce its own volumizing collagen, which remains long after treatment. Many men and women prefer RADIESSE in Boston over other leading fillers because it provides immediate gratification and lasting satisfaction.
If you are considering wrinkle treatment in the Boston area using an injectable filler, our team of medical professionals can help. Request a consultation online, or contact us at (617) 731-1600 to schedule an appointment.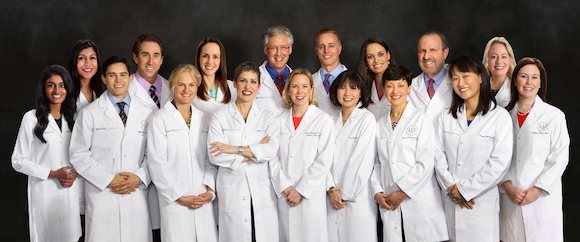 Meet Our Physicians
Services We Offer
How Does RADIESSE Work?
RADIESSE is made with calcium-based microspheres and gel similar to the natural compounds found in our bodies. Once injected, your body responds by creating a network of connective tissue around the microspheres. This results in a fuller, longer-lasting effect. The skin looks fuller immediately, and over time it continues to stay full as your body grows its own natural collagen. The result is a long-lasting fullness with less upkeep than is necessary with other fillers.
What Makes RADIESSE Different From Other Fillers?
RADIESSE not only treats wrinkles immediately but also provides the internal framework for your body to create new collagen. Although your body processes out the gel and the microspheres that provide the initial volume, the collagen your body produces continues to add support and volume to the skin.
How Long Do the Results Last?
With RADIESSE, results typically last 12 to 18 months, which is much longer than with other dermal fillers.
What Does It Treat?
RADIESSE is a versatile treatment and can diminish a variety of concerns. It can treat:
Nasolabial folds
Jowls and jawline contours
The mid-cheek area
The corners of the mouth
Can It Be Combined With Other Treatments?
RADIESSE can be used to complement procedures such as a face lift or other non-surgical treatments such as laser skin treatments, Thermage® and Pellevé™ or BOTOX® in Boston. Your physician will help you decide if combining procedures is right for you.
How Much Downtime Is There?
There is no downtime associated with RADIESSE. The procedure takes just a few minutes to perform, and you are ready to return to your daily activities shortly after. There may be some swelling during the first 24 to 36 hours, but this goes away quickly. You may feel some discomfort, but it is easily managed with over-the-counter pain medications.
When Will I See Results?
Results appear within minutes and last for more than a year.
Is RADIESSE Safe?
Yes. The risks associated with RADIESSE are few and very rare. Bruising, swelling, redness and nodules in the treatment area have been known to occur, but in most cases these side effects do not occur. RADIESSE does not use animal products, which limits the possibility of an adverse reaction caused by allergies. The best way to minimize risks with RADIESSE is to choose a qualified dermatologist in Boston who has the training and experience needed to administer non-surgical injections.
---
At SkinCare Physicians, our doctors and staff are highly experienced with performing RADIESSE® treatments to improve your image. To get started, request a consultation online.