Psoriasis
Psoriasis is a chronic skin disease that typically develops on the scalp, arms, and legs. It causes the affected skin cells to replicate rapidly causing thick, dry patches of red skin that is often itchy. A disorder of the immune system, psoriasis is not contagious. There are several types of psoriasis that vary in appearance, but most common type is plaque psoriasis. In greater Boston, SkinCare Physicians is a leader in research and treatment of this complex disease.
For psoriasis treatment in metro Boston, request a consultation online or call our office at (617) 731-1600 to schedule an appointment.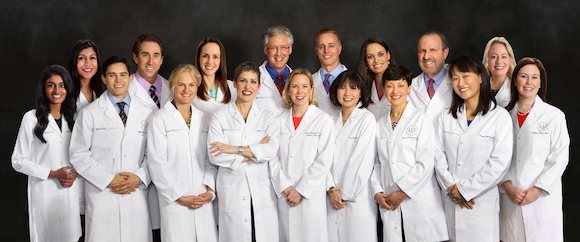 Meet Our Physicians
Services We Offer
Treatment Options
At our Psoriasis Treatment Center, we continue to perform research and develop advanced psoriasis treatment options.
Medical evaluation is performed by physicians who specialize in this disease. Appropriate diagnosis is an important step in the treatment process because psoriasis takes on many forms. For example, patients sometimes think they have dandruff when they actually have scalp psoriasis. Our Boston specialists offer hope for relief through proper treatment.
Systemic biologic agents may be recommended for patients with moderate to severe plaque psoriasis. They do not affect the body's entire immune system, but instead target specific components of the immune system. This type of treatment is performed in our office by injection or IV infusion.