SkinCare Physicians was founded by 3 dermatologists who were in full-time academic positions at the time. Today, all of the dermatologists in our Boston area practice are dedicated to advancing the fields of dermatology, skin surgery, laser and cosmetic surgery through their ongoing involvement in research and academics. For our patients, this means direct access to the latest technology and innovative treatments for skin care and rejuvenation.
To find out more about our Boston dermatology practice's clinical research and academic pursuits, contact us online or call our office in Chestnut Hill at (617) 731-1600.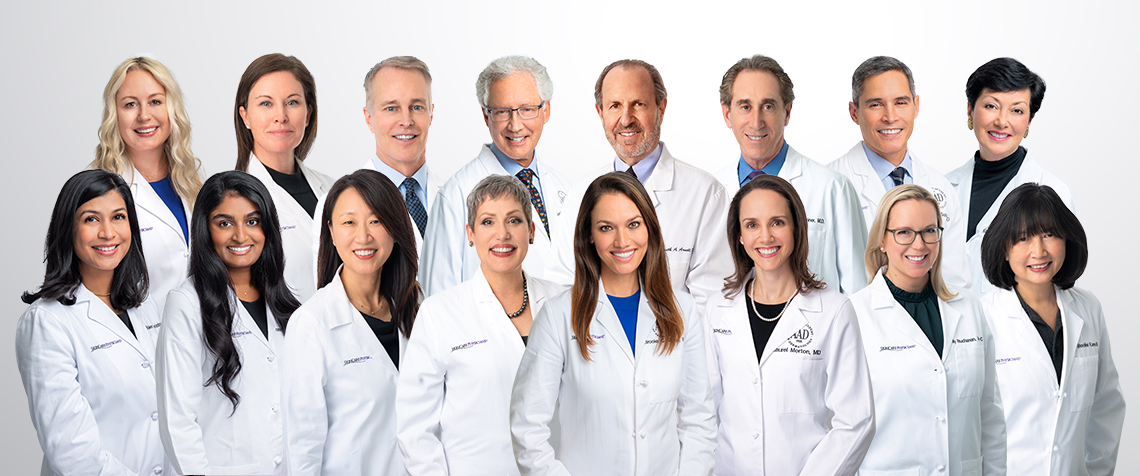 Meet Our Physicians
Services We Offer
Advancing Academics
To help younger physicians become leaders in the field of dermatology, our Teaching & Training Center offers 3 formal fellowships each year and recruits talented, board-certified dermatologists to spend one year studying, training, and gaining first-hand experience with our physicians. Accomplishments of physicians who have completed our program include:
Leading hospital and medical school departments of dermatologic and laser surgery
Becoming leaders in academic dermatologic surgery
Establishing their own dermatologic practices
We also have close ties to several of the most prestigious dermatology residency programs in New England, and our dermatologists are on staff and involved in resident physician education for Yale, Dartmouth, Tufts and Brown Medical Schools.
Our physicians are involved in academic societies as elected officers, committee chairs, and program directors of national and international meetings. Each year they direct the advanced symposium Controversies and Conversations in Laser and Cosmetic Surgery to provide a forum for the open exchange of information about the latest treatments and technologies among professionals in related fields.
Leading Clinical Research
In addition to our involvement in academics, we are dedicated to advancing the field of dermatology by studying and evaluating new and emerging technologies and medications at our own clinical research center, SkinCare Research. We perform on average 10 to 15 clinical trials per year, with multiple studies going on at once. The results of these studies are reported at national meetings and published in the medical literature.
Many of the well-known procedures offered in our practice today were evaluated and tested in our clinical research center and approved through our research efforts. These include:
We have been involved in more than 30 studies in the areas of general dermatology, skin surgery, and laser and cosmetic surgery in the past 6 years. Our participation in these areas allows us to bring the latest medical advances to our patients before most other practices. Learn more about our Clinical Studies and Current Studies.
Authoring Clinical and Academic Works
The center's founders and their associates are authors, or co-authors, of more than 700 articles in scientific publications, authors or editors of more than 50 books, current or former editors of 18 medical journals, and serve on editorial boards of 14 additional periodicals. For a list of published works by a specific physician, visit Our Physicians and select your doctor from the list.
You may access current scientific publications authored by our physicians through PubMed, a service of the National Library of Medicine. Their books may be available through online bookstores such as Amazon.com.