Sculptra®
If you are searching for a dermal filler that provides lasting results with low maintenance, then look no further than Sculptra Aesthetic in Boston from Skin Care Physicians. Women and men choose Sculptra because it gradually adds youthful fullness to areas of the face while encouraging the formation of collagen. Over time, lost volume is replenished and facial contours appear softer and smoother.
Sculptra can create changes that last up to 2 years. It is especially useful for the correction of deep nasolabial folds – the creases that run from the bottom of the nose to the corners of the mouth. Sculptra is also a good option for treatment of hollowing cheeks or facial atrophy (fat loss).
If you live in or around Boston and Sculptra is something you are considering, our medical professionals can help. Request a consultation online or contact us at (617) 731-1600 to schedule an appointment.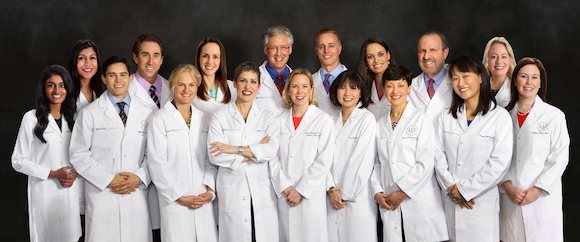 Meet Our Physicians
Services We Offer
Before & After Photos of Sculptra®
Before Sculptra Treatment
Month 20 after first injection results
Photos courtesy of sanofi-aventis
What is Sculptra?
Sculptra is a dermal filler made from a biocompatible material called poly-L-lactic acid. This substance has been used in medicine for many years (specifically in dissolvable stitches) and has been used cosmetically in Europe for more than a decade. In the United States, Sculptra has been approved by the FDA for cosmetic use since 2009.
How does Sculptra work?
Sculptra treats the underlying cause of facial aging by replacing lost collagen. Usually, a series of 3 or more treatments, spaced out over a period of 3 to 4 months, is enough to initiate noticeable changes.
How does Sculptra compare with other fillers?
Unlike other dermal fillers, Sculptra does not produce instant improvements. Rather, it creates subtle changes over the course of a few months. Since Sculptra actually helps create changes to the structure of the skin, the results are longer-lasting than with other filler products. Fillers such as JUVÉDERM® or Restylane® may last for 6 to 9 months or more, whereas Sculptra can last up to 2 years.
Exceptional results are possible with advanced treatments and technology.
View Photo Gallery
Exceptional results are possible with advanced treatments and technology.
View Photo Gallery
What is involved in the procedure?
Treatment with Sculptra is similar to treatment with other injectable products. A topical numbing cream is usually applied to the skin to alleviate any discomfort. Sculptra is then carefully administered into specific locations. The injection usually feels like a pin prick and is easily tolerated by most.
There is no recovery time necessary with Sculptra, but some side effects such as redness, bruising and swelling may be present for the first 1 or 2 days. These side effects can often be minimized if the patient avoids blood-thinning medications and alcohol for 2 weeks prior to the procedure.
How long will the results last?
It may take 4 to 6 weeks for the results to appear, and a series of injections are often needed to create significant change. Once the recommended number of treatments is performed, however, the results achieved from Sculptra can last up to 2 years.
Can it be combined with other treatments?
Sculptra is often used as part of a complete facial rejuvenation program that may also include treatments such as Dysport, Xeomin or BOTOX® Cosmetic, photorejuvenation or laser resurfacing.
---
At SkinCare Physicians, our doctors and staff are highly experienced with performing Sculptra treatments to help you take years off your appearance. To get started, request a consultation online.