Microneedling and Radiofrequency Microneedling
Microneedling and Radiofrequency Microneedling
Microneedling, also known as collagen induction therapy, has gained popularity in recent years as an effective resurfacing and rejuvenating procedure with the benefit of minimal downtime.
SkinCare Physicians is excited to provide patients in the Boston area with both microneedling and the innovative radiofrequency microneedling treatment, also known as RF microneedling. While bearing a similar name, these two procedures use slightly different techniques to rejuvenate the skin, with different levels of efficacy and outcomes.
Microneedling uses multiple tiny needles to create microscopic holes just under the surface of the skin to improve mild textural imperfections such as fine lines and wrinkles, and superficial scars such as acne scars.
Radiofrequency (RF) microneedling also uses multiple tiny needles to simultaneously deliver radiofrequency energy deeper into the dermis. In addition to the benefits of standard microneedling, the heat from the radiofrequency enhances skin tightening and address generalized skin laxity.
If you live in the Boston area and are considering a microneedling treatment, request a consultation online at our practice or call our dermatology office at (617) 731-1600 to find out which procedure is most appropriate for your skin goals.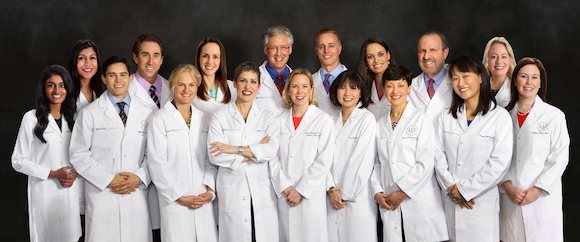 Meet Our Physicians
Services We Offer
Microneedling for mild textural imperfections and superficial scars
How does microneedling work?
By creating multiple microscopic holes just into the surface of the skin, microneedling stimulates the skin's ability to produce collagen and elastin, and to heal itself. The healing process produces permanent structural changes in the skin which result in better skin texture and long lasting improvement.
For most patients, microneedling is combined with the topical delivery of Sculptra immediately following the creation of the microscopic holes. Sculptra is a widely used water-based filler that can be rubbed into the skin and rapidly absorbed into the tiny holes created by microneedling. By adding Sculptra, microneedling results and wrinkle improvement are significantly enhanced.
Microneedling can be used on nearly all parts of the face for fine lines and wrinkles, but it works remarkably well to improve the appearance of:
Vertical lines on the upper and lower lips
Radial cheek lines
Superficial small scars
For other parts of the body, treatments such as laser devices may be more effective.
How soon will I see improvements to my lines or scar surface?
While patients do see some improvement with a single microneedling treatment, a series of 2-3 procedures spaced a month apart is recommended to attain even better results. Optimum results are seen 6 months post procedure. Further treatments help to maintain or even improve upon original benefit.
How long does a microneedling treatment last?
Microneedling is quick, taking only minutes to treat the skin around the mouth. However, to make our patients more comfortable, our nurses apply an anesthetic gel 30-45 minutes prior to the treatment.
Are there any side effects?
Microneedling is safe for all skin types and can be done at any time during the year.
Patients do experience some redness that can last on average 3 days. While makeup cannot be applied on the day of the treatment, it will easily cover any redness on the following days.
Radiofrequency Microneedling for skin rejuvenation and laxity
What is radiofrequency or RF microneedling?
This exciting new treatment uses tiny needles to deliver radiofrequency energy into the skin. This energy generates heat, and combined with the mechanical effects of the needling, stimulates collagen production which rejuvenates and tightens the skin. Radiofrequency microneedling also improves the appearance of certain types of acne scars. We are proud to offer three cutting edge RF microneedling technologies at SkinCare Physicians: Legend Pro, Morpheus and Genius.
Why the Legend Pro, Morpheus and Genius?
SkinCare Physicians has studied many of the RF needling devices and we have identified these three to be the most effective, well tolerated devices available in the US. Your physician will help you decide which of these three is best for you.
How well does radiofrequency microneedling work?
Based on published literature, you can expect an improvement of up to 50% after 3 treatment sessions.
How long does the procedure take?
While the procedure takes 30 to 60 minutes depending on the area treated, your whole appointment will be about 90 minutes and this includes time for set up, photographs, and post procedure care.
Does radiofrequency microneedling hurt?
The treatment can be uncomfortable and for some patients topical numbing medicine is helpful. Depending on the device recommended, we will apply a topical anesthetic for 30 to 90 minutes in advance of the treatment.
Can I wear make-up afterwards?
The tiny wounds created by the needles remain open for a few hours, so we recommend not using any make-up or creams for about 24 hours. After that, you may be mildly red, swollen and perhaps a bit tender, like a sunburn, for about 2 to 5 days. If you look closely, you will see tiny reddish-brown dots which represent the therapeutic microneedling sites. Prominent swelling, bruising and scabbing is uncommon. It is okay to use gentle skin care and make up after 24 hours. You may start your active skin care regimen 3 days after treatment.
How many radiofrequency microneedling treatments will I need?
We typically recommend 3 treatments spaced about 1 month apart. For acne scarring a few additional treatments are often recommended. Thereafter, maintenance treatments are performed every 6 to 12 months, and each treatment builds upon the previous treatments. Remember that building collagen takes time, and patients often see enhanced improvement up to 6 months after their last treatment.
---
If you live in or around Boston and Microneedling is something you are considering to rejuvenate your skin, our medical professionals can help. Request a consultation online or contact us at (617) 731-1600 to schedule an appointment.