miraDry ®Underarm Sweat Therapy
If excessive underarm sweating causes you discomfort and embarrassment, you are not alone. Millions of people suffer from this medical condition called axillary hyperhidrosis. In Boston and across the nation, this type of hyperhidrosis can be so severe that it interferes with a person's ability to function in society. But now we have a permanent solution: miraDry.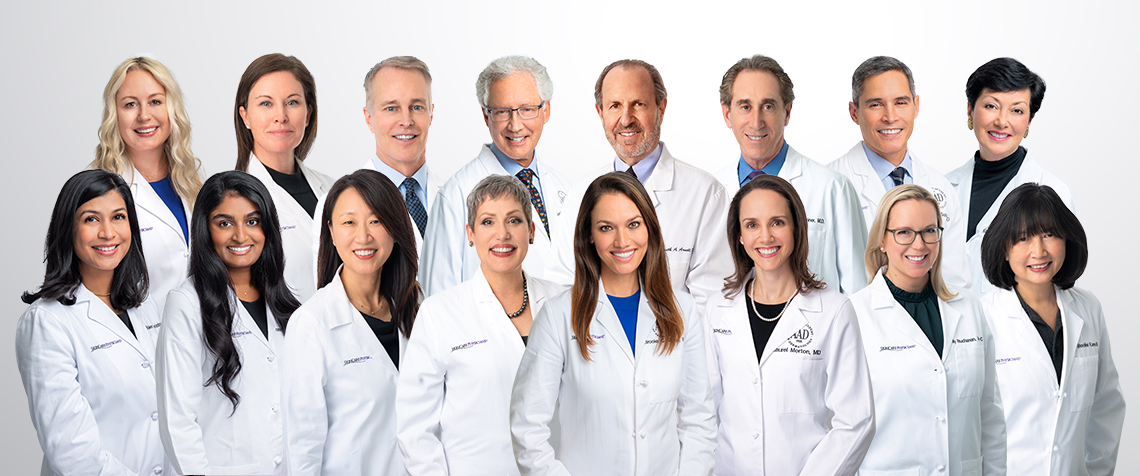 Meet Our Physicians
Services We Offer
Quick and non-surgical, the miraDry System delivers precisely controlled energy to the area where underarm sweat glands reside and permanently reduces those glands. Energy has been used safely in medicine for decades. Because the sweat glands do not regenerate after treatment, the results are long-lasting. You can expect a reduction in sweating immediately after treatment, with little or no downtime.
Dramatic sweat reduction without chemicals, toxins or surgery
The miraDry procedure uses the only non-surgical technology that is FDA cleared and clinically proven to dramatically reduce sweat and provide lasting results without the use of chemicals, toxins or surgery.
Advantages of miraDry
Fast and lasting results
Dramatic reduction of sweat
A quick, in-office procedure with little or no downtime
miraDry® Underarm Sweat Therapy
Photos courtesy of miraDry®, Inc.
If you are looking for a solution in or around Boston for excessive sweating, miraDry treatment from one of our talented team of medical professionals may be the answer. Request a consultation online, or contact us at (617) 731-1600 to schedule an appointment.
miraDry for Hyperhidrosis
You can learn more about miraDry treatment for excessive underarm sweating from these answers to frequently asked questions.
What is the miraDry procedure?
The miraDry procedure is a quick, safe, non-surgical treatment that is FDA cleared to eliminate sweat glands under the arms. No surgery is involved. The handpiece of the miraDry System is placed on the underarm area and delivers precisely controlled, localized energy to the region where the sweat glands reside. The result: elimination of the sweat glands in the targeted area. The glands do not grow back, so there is a dramatic and lasting reduction in underarm sweat.
What is the procedure like?
The procedure involves no surgical incisions. To keep you comfortable, the clinician will begin by administering several small injections of a local anesthetic to the underarm area. Each treatment is customized, with the miraDry System handpiece positioned as needed, and lasts about 1 hour.
What happens after the procedure?
Typically, little or no downtime is required following the procedure. Your doctor will likely recommend a mild over-the-counter pain medication and the use of ice packs for a few days. You should be able to return to your normal activities right after the procedure, and you can typically resume exercise within several days. Some localized soreness or swelling is normal, but it typically clears within a few weeks. In some cases, swelling can be more significant, but in our experience, it always resolves with time.
What results can I expect?
Most patients report a dramatic reduction in underarm sweating. In a recent clinical study, the average sweat reduction was 82% after one treatment. You should see a reduction in sweat almost immediately after the first treatment. However, research has shown that 2 to 3 treatments, spaced 3 months apart, produce the best results. As with any medical procedure, results will vary.
How long will the results last?
The results are long-lasting because the sweat glands do not come back after they have been eliminated. Recent data shows that the benefits remain longer than 1 year.
Don't I need my underarm sweat glands?
Your body contains more than 4 million sweat glands, with only about 2% located in the underarms. Eliminating this 2% will not affect the body's ability to cool itself.
Can miraDry treat other areas of the body?
As it is currently designed, the miraDry device can only be used to treat underarms.
Is miraDry right for me?
If embarrassing underarm sweat is staining your clothing and antiperspirants are not effective, then you may be a good candidate for the miraDry procedure.
What are other treatment options for excessive sweating?
The most common alternative to miraDry, other than over-the-counter antiperspirants, is botulinum toxin (BOTOX®) injections. Although the botulinum toxin is a very effective treatment, results typically last only 4 to 6 months. Botulinum toxin injections are also used to treat excessive sweating of the palms and soles of the feet. There is some evidence that ultrasound may also be useful as a treatment for sweating.
---
At SkinCare Physicians, our doctors and staff are experienced in performing miraDry treatments to reduce excessive underarm sweating. To get started, request a consultation online.