JUVÉDERM®
Have you ever wished you could turn back the clock and restore your youthfully smooth, taut skin? Have you considered a facelift but can't take the time needed to recover? Discover the answer with JUVÉDERM. Boston men and women who visit our practice love the way this gel-like facial filler can minimize wrinkles and even restore fullness to lips that have become thinner with age.
Similar to Restylane®, FDA-approved JUVÉDERM contains hyaluronic acid, which occurs naturally in your skin and binds water to your cells. The result: Your surface skin is supported and lifted, providing you with a firmer, smoother, healthier looking face.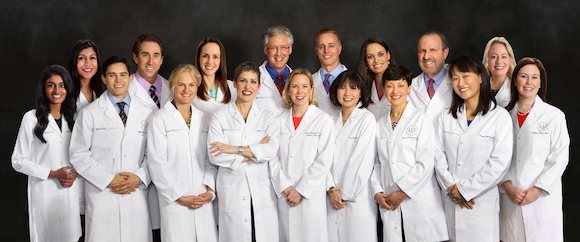 Meet Our Physicians
Services We Offer
JUVÉDERM is particularly effective for the nasolabial creases, sometimes referred to as "smile lines." It can also restore fullness to the hollows under your cheeks and even minimize the appearance of depressed scars. In addition, it's ideal for enhancing your lips, from correcting "lipstick bleed lines" to creating beautiful, voluptuous fullness.
Before & After Photos of JUVÉDERM®
Before JUVÉDERM® Treatment
After JUVÉDERM® Treatment
Photos courtesy of Allergan
If you are looking for a solution in or around Boston, JUVÉDERM injections from one of our talented team of medical professionals can renew your skin's youthful appearance. Request a consultation online, or contact us at (617) 731-1600 to schedule an appointment.
JUVÉDERM for Facial Rejuvenation
You can learn more about JUVÉDERM from these answers to common questions questions about this popular dermal filler.
What Does the Procedure Involve?
The treatment usually lasts 15 to 30 minutes, so many of our patients can reap the benefits of this rejuvenating procedure on their lunch hours. Because JUVÉDERM is made from hyaluronic acid, which is naturally present in your body, you won't even need to make time for an allergy test. One of our physicians injects JUVÉDERM under your skin in the areas that can benefit, such as facial creases, wrinkles and lips. For locations that are especially sensitive, such as your lips, a topical or local anesthetic may be used to keep you comfortable throughout the procedure.
How Long Does It Last?
JUVÉDERM comes in two formulations – JUVÉDERM Ultra and JUVÉDERM Ultra Plus. JUVÉDERM Ultra Plus is more concentrated, designed to correct deeper folds and wrinkles, but results from both formulations typically last from 6 months to a year. You can extend the benefits by scheduling regular follow-up sessions.
Are There Side Effects?
JUVÉDERM has been safely used in the United States, Canada and Europe for quite some time, and if any side effects do occur, they are usually minimal. Some patients experience mild swelling or bruising, both of which usually subside within a few days.
What Is the Difference Between Restylane and JUVÉDERM?
Skincare Physicians offers both Restylane and JUVÉDERM in order to provide you with the best treatment for your specific needs. Although these fillers work in the same way and offer similar benefits, some differences do exist in their formulations. One of our physicians will carefully evaluate your skin, discuss your cosmetic goals and choose the right filler for you.
Can You Combine JUVÉDERM With Other Treatments?
One of our areas of expertise is customizing combined treatments to achieve the most effective results for you. We offer the exclusive SkinCare Aesthetics™ Program for this purpose. JUVÉDERM can also be combined with Dysport® or BOTOX® Cosmetic. When you visit us for your JUVÉDERM treatment, we can discuss complementary services from this program, such as microdermabrasion or enzyme peels, to renew your skin's radiance.
How Will I Look After My Treatment?
Imagine looking in the mirror and seeing those fine lines, creases, folds and wrinkles dramatically diminished, and, if desired, fuller, more voluptuous lips. That sums up the experience our patients typically enjoy after their JUVÉDERM treatments. Our physicians can even fill in depressed scars, such as those left by acne.
---
At SkinCare Physicians, our doctors and staff are highly experienced with performing JUVÉDERM treatments to help restore your skin's youth. To get started, request a consultation online.