Clinical Studies Center
SkinCare Research is a division of SkinCare Physicians. Our research facility is world renowned, and through the collaborative efforts of our research group we have helped to advance the field of dermatology, skin surgery, laser and cosmetic surgery. We take great care to insure both scientific integrity and ethical conduct in all clinical trials. The Clinical Studies Center at our Boston dermatology practice is directed by Jeffrey S. Dover MD, Kenneth A. Arndt MD, Michael S. Kaminer MD, and Thomas E. Rohrer MD.
Our physicians have been performing clinical research in medical, procedural and aesthetic dermatology for over 25 years. In 2000, SkinCare Research was created to formalize these research efforts. Since its inception, we have performed over 30 studies, including investigator initiated, sponsor initiated, FDA monitored, prospective controlled, pilot and full phase III studies.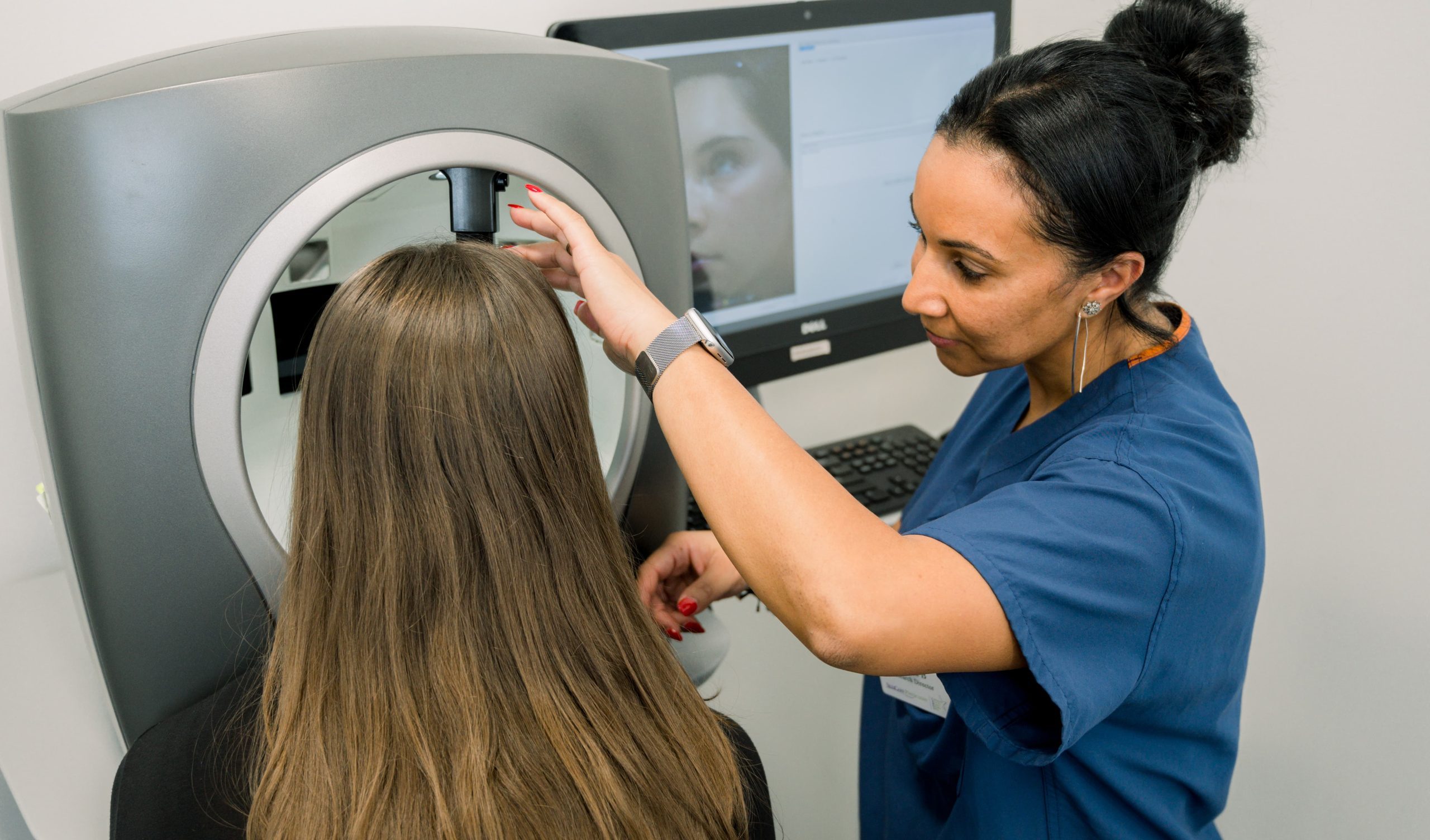 Joaninha Barbosa, Director of Research, her study coordinator Mannu Kuriakose and research coordinator assistant Grisell Pena, can be reached at (617) 731-1600 ext 1625. There are also two board certified dermatologists on our research staff who are fellows at SkinCare Physicians, and assist in the direction and implementation of clinical trials.
SkinCare Research follows the guidelines of Good Clinical Practice (GCP) and is proud of its high standards, thorough completion of all clinical trials and research within their time lines, and our well known record of timely publication in first line medical and scientific journals.
Current Clinical Studies
We are currently enrolling volunteers for the following studies:
Glabellar Lines Study
Your face expresses many emotions. Over time, all these moments can leave their mark. We are conducting a study for Glabellar Lines, also known as "frown lines".
Nasolabial Folds Study
Aging can have an impact on the nasolabial folds. Your cheeks start to flatten, pulling down loose skin. We are conducting a study for the nasolabial folds, also known as "Smile lines".
Midface Cheek Study
Facial volume loss happens over time by breaking down proteins in your skin and our youthful balance changes. We are conducting a study for the midface cheek region.
Infraorbital Hollows Study
As we get older, the skin generally tends to become thinner and loose. This is especially true around the eyes, leading to a tired appearance. The under eye area (also called "tear trough") can also appear hollow and sunken due to volume loss. This is the area we call the infraorbital hollows and for which we are conducting a study.
Time and travel compensation is available for all these studies.
To learn more about any of these clinical trials and see if you may qualify, please call SkinCare Research at 617-731-1600 ext 1625 or email study@skincarephysicians.net.