Clinical Studies Center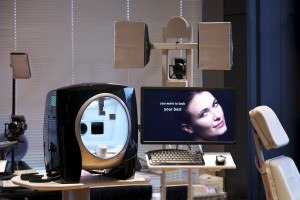 SkinCare Research is a division of SkinCare Physicians. Our research facility is world renowned, and through the collaborative efforts of our research group we have helped to advance the field of dermatology, skin surgery, laser and cosmetic surgery. We take great care to insure both scientific integrity and ethical conduct in all clinical trials. The Clinical Studies Center at our Boston dermatology practice is directed by Jeffrey S. Dover MD, Kenneth A. Arndt MD, Michael S. Kaminer MD, and Thomas E. Rohrer MD.
Our physicians have been performing clinical research in medical, procedural and aesthetic dermatology for over 25 years. In 2000, SkinCare Research was created to formalize these research efforts. Since its inception, we have performed over 30 studies, including investigator initiated, sponsor initiated, FDA monitored, prospective controlled, pilot and full phase III studies.
The study coordinators are Kathy Petrell, Joaninha Depina and Sarah Rizzo. They can be reached at (617) 848-1638. There are also three board certified dermatologists on our research staff who are fellows at SkinCare Physicians, and assist in the direction and implementation of clinical trials.
SkinCare Research follows the guidelines of Good Clinical Practice (GCP) and is proud of its high standards, thorough completion of all clinical trials and research within their time lines, and our well known record of timely publication in first line medical and scientific journals.
We are currently enrolling for the following:
Filler – A study of a new filler to improve the appearance of volume loss and wrinkles in the cheek area. To be eligible you must be over the age of 21 and have moderate loss of volume and/or wrinkles in the cheek area. The study lasts over a year with multiple visits. Please make sure you have the time to participate.
Microneedling – A study of a brand new microneedling device to improve the appearance of fine lines and wrinkles in the upper lip and under eye areas. You must be between the ages of 30-60. This study lasts 6 months and consists of 3 treatments.
Moisturizing Cream – A trial to evaluate the efficacy and tolerability of a new super rich moisturizing cream, applied twice a day, in subjects with moderate to severe facial wrinkling and brown spots. You must be between 45 to 65 years of age and agree to stop using moisturizer 1 week before the study starts. This study lasts 8 weeks and requires 4 visits
Wart Removal – A study of a topical solution applied twice a week in subjects with common warts.You must be at least 16 years old. This study lasts 6 months and requires 13 visits.
Arnica – A trial to study the effects of oral Arnica on bruising resolution. You must be between the ages of 18-65 and have lighter skin. This study lasts 28 days.
If you or someone you know are interested, please contact SkinCare Research at 617-848-1638.