Clinical Studies Center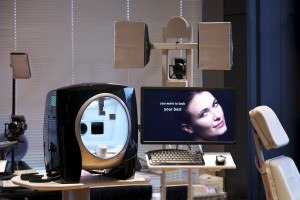 SkinCare Research is a division of SkinCare Physicians. Our research facility is world renowned, and through the collaborative efforts of our research group we have helped to advance the field of dermatology, skin surgery, laser and cosmetic surgery. We take great care to insure both scientific integrity and ethical conduct in all clinical trials. The Clinical Studies Center at our Boston dermatology practice is directed by Jeffrey S. Dover MD, Kenneth A. Arndt MD, Michael S. Kaminer MD, and Thomas E. Rohrer MD.
Our physicians have been performing clinical research in medical, procedural and aesthetic dermatology for over 25 years. In 2000, SkinCare Research was created to formalize these research efforts. Since its inception, we have performed over 30 studies, including investigator initiated, sponsor initiated, FDA monitored, prospective controlled, pilot and full phase III studies.
The study coordinators are Kathy Petrell, Joaninha Depina and Sarah Rizzo. They can be reached at (617) 848-1638. There are also three board certified dermatologists on our research staff who are fellows at SkinCare Physicians, and assist in the direction and implementation of clinical trials.
SkinCare Research follows the guidelines of Good Clinical Practice (GCP) and is proud of its high standards, thorough completion of all clinical trials and research within their time lines, and our well known record of timely publication in first line medical and scientific journals.
We are currently enrolling for the following:
A trial for a new sebaceous hyperplasia treatment. We are looking for individuals who have at least 2 areas of sebaceous hyperplasia on the face or body. The trial consists of one treatment visit and 3-4 follow up appointments.
A study of a brand new microneedling device to improve the appearance of fine lines and wrinkles in the upper lip and under eye areas.
If you or someone you know are interested, please contact SkinCare Research at 617-848-1638.