Restylane®
Do you want to smooth away wrinkles and fill in those hollows in your cheeks but you're hesitating because you don't have time for a long recovery? If so, the ideal solution may be one of the most effective injectable fillers, Restylane®. Our Boston area physicians are exceptionally skilled and experienced in restoring a youthful, healthy look to skin using Restylane – with no downtime.
Restylane is particularly good for smoothing fine lines, augmenting lips and filling in wrinkles or facial folds because it contains hyaluronic acid, a substance that occurs naturally in the skin and binds water to cells. By lifting and supporting the surface skin from below, Restylane can restore lost tissue volume and enhance hydration, resulting in more youthful, healthier looking skin. In addition to correcting signs of aging with Restylane, our skilled physicians can inject this dermal filler to minimize some scars, such as acne scars.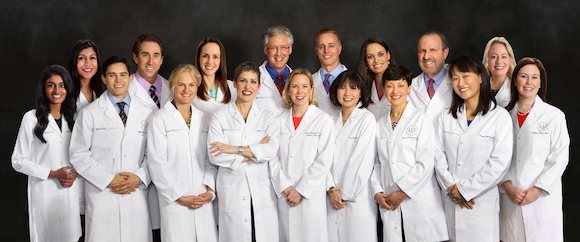 Meet Our Physicians
Services We Offer
Before & After Photos of Restylane®
Nasolabial folds
After Restylane treatment
Photos courtesy of Medicis Aesthetics
Restylane is exceptionally effective for treating "frown lines," the furrow that develops between the eyebrows, and "marionette lines," those creases that often appear at the corners of the mouth and can result in a sad expression. One quick treatment with no downtime can provide dramatic improvements.
The two new FDA-approved Restylane dermal fillers, Refyne and Defyne, enhance our physicians' capabilities to treat even more areas of the face. These fillers are very soft and flexible, so patients get the improvement they are looking for without any bulk or unnatural fullness. Restylane Refyne is for more shallow lines and hollows, while Defyne can be used for deeper folds, hollows, or wrinkles.
Restylane Silk is another relatively new member of the Restylane family. Silk is uniquely suited to treating fine lines around the mouth, smile lines on the cheeks, and wrinkles between/around the eyes. Silk is a versatile, soft, subtle filler that allows our physicians to create nuanced changes that are highly effective.
If you are considering Restylane, our team of medical professionals can help you look your best. Request a consultation online, or contact us at (617) 731-1600 to schedule an appointment.
Restylane for Facial Rejuvenation
Learn more about Restylane treatment with these responses to frequently asked questions about this popular injectable filler.
What Does the Procedure Involve?
Typically lasting 15 to 30 minutes, the procedure is performed by injecting Restylane under your skin in the targeted areas, such as facial folds, wrinkles and depressed scars. Because Restylane is made with a substance that occurs naturally in your body, no allergy pre-tests are required. In some cases, our physicians use a topical or local anesthetic to make the procedure more comfortable, particularly when they are treating the lips.
How Long Does It Last?
Restylane's benefits usually last 6 months to a year – significantly longer than those of some other fillers. To maintain your beneficial results, we can schedule you for regular follow-up sessions at your convenience.
Is Restylane Safe? Are There Any Side Effects?
This FDA-approved filler has been used safely in the United States, Canada and Europe. Most patients experience minimal, if any, side effects. Some patients have a small amount of swelling, which typically subsides in 1 to 2 days. About 20 percent experience slight bruising.
Exceptional results are possible with advanced treatments and technology.
View Photo Gallery
Exceptional results are possible with advanced treatments and technology.
View Photo Gallery
Can You Combine Restylane With Other Treatments?
Restylane can be combined with BOTOX® Cosmetic or Dysport®. This is the "gold standard" treatment for these types of wrinkles. We specialize in customizing treatment plans to help our patients achieve their facial rejuvenation goals. We can combine Restylane with other types of anti-aging treatments.
How Will I Look After My Treatment?
After treatment with Restylane, wrinkles, creases and fine lines are significantly diminished. By plumping up the skin, Restylane provides a healthy, glowing, more youthful appearance. Our physicians are exceptionally skilled at achieving our patients' aesthetic goals for a naturally beautiful look.
---
At SkinCare Physicians, our doctors and staff are highly experienced with performing Restylane treatments to help you look years younger. To get started, request a consultation online.