Laser Skin Therapies
At SkinCare Physicians, advances in medical laser technology have revolutionized our approach to skin care. Lasers are often the treatment of choice to remove redness and vascular lesions, unwanted pigmentation such as birthmarks and brown spots, as well as stretch marks, some scars, and tattoos.
As a leading research center, we have earlier access than most practices to innovations in these laser skin therapies and can also offer Boston-area patients a greater variety of devices. Our laser surgeons helped to develop and pioneer laser techniques and are leaders in their fields. They adhere to the highest clinical and ethical standards, and have in-depth knowledge about the skin and extensive experience in laser surgery.
If you are considering a laser skin treatment in greater Boston, our team of medical professionals can help you look your best. Request a consultation online or call our office at (617) 731-1600 to schedule an appointment.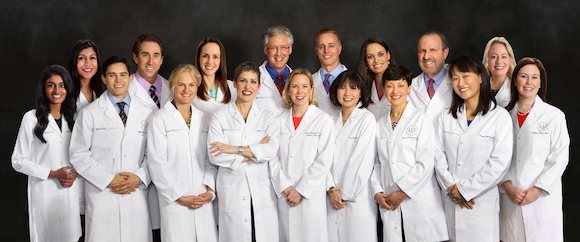 Meet Our Physicians
Services We Offer
Before & After Photos of Laser Skin Treatment
| | |
| --- | --- |
| | |
| Before pulsed dye laser treatment | After treatment |
| | |
| --- | --- |
| | |
| Nasal vessels | After one laser treatment |
Which lasers treat vascular lesions, stretch marks and scars?
Our pulsed-dye, Vbeam® (also called Perfecta), and long-pulsed Nd:YAG lasers are often the treatments of choice to remove redness such as broken blood vessels, spider veins, leg veins, and port-wine stain birthmarks, as well as hypertrophic scars and stretch marks.
These lasers produce a bright beam of light to selectively destroy the blood vessels that cause the redness or are within the scar or stretch mark, without damaging the surrounding tissues. Factors such as the type of vascular lesion, age, color, and the location on the body determine whether the lesions can be removed.
What does it feel like?
You may experience mild discomfort similar to a mosquito bite or a rubber band snap. Treatment may require one or multiple sessions, with each session taking between 15 and 30 minutes.
What will I experience afterward?
In most cases you will be given a bag of ice to apply to the treated area immediately after treatment. We recommend that you apply ice or a cold pack to the treated area for 10 minutes every hour for the rest of the day. You will be asked wash the treated area with a mild soap, gently patting the surface dry, then apply Aquaphor Healing Ointment®. Most treatments result in redness similar to the appearance of a slapped cheek that lasts several hours and occasionally a day or two. Swelling may develop shortly after treatment. It usually clears by the next day but on occasion lasts 2 to 3 days. This allows most patients to return to work the day after treatment. Pulsed-dye laser treatment rarely leaves a bruise that lasts 5 to 10 days. Your doctor will discuss this possibility with you in advance of treatment. The laser treatment can be modified should you not wish any bruising to occur. A water-based makeup may be gently applied as a cover-up, provided that there is no crust formation on the skin's surface.
Which lasers remove unwanted pigmentation?
We use short-pulsed Nd:YAG, Alexandrite, GentleLASE, and ruby lasers to lighten or remove unwanted pigmentation including age spots, flat brown spots on the hands or face (sun spots), cafe-au-lait marks, and blue-grey birthmarks on the face (Nevus of Ota). These lasers are also ideal for laser tattoo removal. They produce a very bright beam of light that destroys the cells containing pigment, with very little damage to surrounding skin.
The amount of lightening depends on the location and depth of the pigment. For small brown spots, 2 to 3 treatments may be needed. Tattoos, birthmarks, and Nevus of Ota require multiple sessions.
Emerging new laser treatments using the low-intensity neodymium:YAG laser or 1927 nm fractional resurfacing lasers may effectively fade or eliminate melasma (areas of brown discoloration on the face that result from a combination of sun exposure and hormones from pregnancy or birth control pills).
See how our physicians can treat unwanted brown spots with the Q-switched Alexandrite laser.

What will I experience afterward?
Depending on the extent of treatment, there may be tiny areas of bleeding during therapy and the treated area may become dark red as a result. The treated site usually crusts lightly and clears in approximately a week. Wash the area with a mild soap and gently pat dry, then apply Aquaphor Healing Ointment® twice a day until healing is complete. Crusts will fall off on their own during the first week when treated areas are cleansed. Water-based makeup can be gently applied as a cover-up.
Exceptional results are possible with advanced treatments and technology.
View Photo Gallery
Exceptional results are possible with advanced treatments and technology.
View Photo Gallery
Do you have lasers that treat both redness and excess pigment?
Our Excel V™  laser emits two different wavelengths of laser energy to treat both redness and unwanted brown spots. Another safe, effective treatment that addresses both conditions is photorejuvenation with intense pulsed light (IPL).
What other laser and light therapies do you offer?
Our patients have many options for improving their appearance through laser and light therapies. Both women and men choose laser hair removal to enjoy long-lasting hair reduction; laser resurfacing to achieve a more youthful complexion; and IPL photorejuvenation to improve redness and flushing, as well as the visible signs of sun damage and aging such as brown age spots and skin blotchiness.
Comfort Control
For most procedures, the discomfort is so minimal that no anesthesia or pain medication is needed. For some conditions a topical anesthetic cream may be used before laser treatment. Following the procedure, ice and Tylenol will soothe any discomfort. It is best not to use aspirin, Advil® or Motrin® prior to or for a few days following treatment. Strenuous exercise and contact sports should be avoided, and alcohol intake limited. Avoiding the sun, using sunscreen, and wearing cover-up clothing are critical, both prior to and after treatment. Following the procedure, you will receive specific written instructions on the care of the treated area.
Side Effects and Safety
There are rarely any permanent problems with laser therapy. Occasionally some lightening of the skin occurs. Normal skin color returns within three months after treatment of vascular lesions. Although rare, a slight depression may develop, which usually resolves in a few months. Scarring occurs in less than one-tenth of one percent of all cases. Because lasers produce an intense bright beam of light, everyone in the treatment room wears protective eyewear.
Expert Credentials
The laser surgeons who perform treatments helped to develop and pioneer these techniques and are leaders in their fields. They adhere to the highest clinical and ethical standards, and have extensive knowledge about the skin and experience in laser surgery.