Brella™ Sweat Control Patch
If you are frustrated and annoyed by excessive sweating under your arms, a condition known as hyperhidrosis, we have a breakthrough treatment to help you control it. Brella™ Sweat Control Patch is a new in-office procedure that is safe, quick, and comfortable with results lasting up to four months. We are proud to be among the first practices in the country, and the first one in Massachusetts, to offer this medical treatment.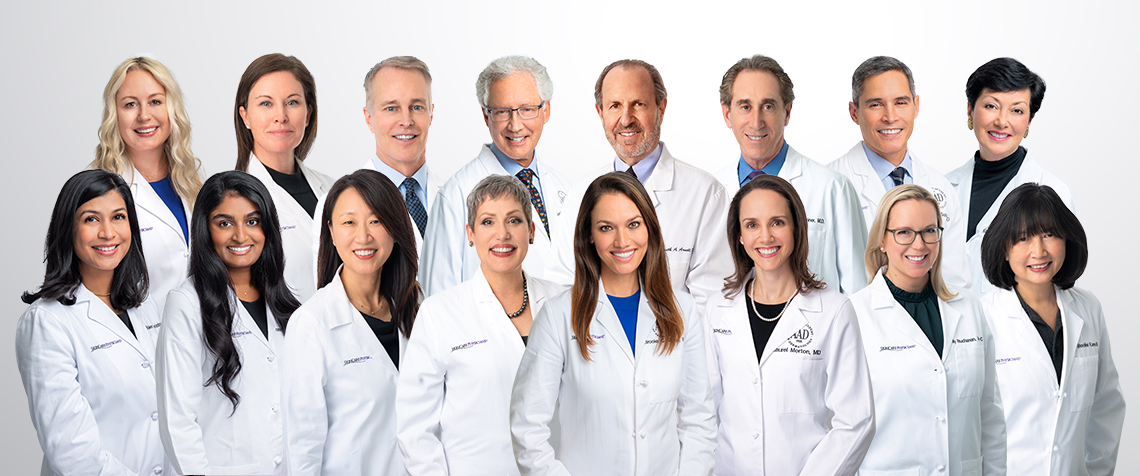 Meet Our Physicians
Services We Offer
Several of our dermatologists helped to develop this novel sweat control treatment. SkinCare Physicians was one of the main clinical research sites that led to Brella™'s FDA clearance for underarm sweating in adults in the spring of 2023.
As dermatologists, we have access to multiple medications and procedures that can improve underarm sweating, but Brella™ may provide a good option for those patients looking for months-long improvement.
Key benefits of Brella™ Sweat Control Patch
3-minute straightforward treatment
Non-invasive and needle-free
FDA-cleared
No downtime
Significant reduction of underarm sweating
2-4 months-long improvement


If you are looking for a solution near Boston for excessive underarm sweating, a Brella™ Sweat Control Patch treatment at our dermatology office may be the answer. Request a consultation online, or contact us at (617) 731-1600 to schedule an appointment.
How does Brella™ work to reduce excessive underarm sweating?
Hyperhidrosis is caused by overactive sweat glands unrelated to intense activity, heat, or stress. Brella™ uses an innovative patch technology to damage targeted sweat glands temporarily. During a short in-office visit, our provider applies a single-use Brella™ Patch to the underarm, for up to three minutes. A new patch will be applied to the other underarm. Sodium in the patch interacts with water on the skin. This reaction generates a small amount of heat that creates focal injury to the sweat glands, which inactivates them for a time. The Brella™ Patch cuts sweat production nearly in half after one single treatment.
What can you expect during a Brella™ Sweat Control Patch treatment?
The treated area may start to feel warm after the patch is applied. You may also feel some sensations such as pins and needles or stinging, which is an indication that the patch is interacting with your sweat glands.
What happens after the Brella™ procedure?
No downtime is required following the Brella™ procedure. You can resume your normal routine immediately.
How long will the Brella™ results last?
Most patients notice improvements within several days of their treatment. They report decreased sweating that lasts for 2-4 months following the procedure.
Are there any side effects?
There have been no serious adverse events associated with Brella™.
---
At SkinCare Physicians, our doctors and staff are experienced in performing Brella™ treatments to reduce excessive underarm sweating. To get started, request a consultation online..