Hair Transplants
Scientists have been looking for a cure for baldness for hundreds of years. Fortunately, we have new techniques that have revolutionized hair loss management. An oral medication called Propecia® is a significant advance in hair loss management. Studies have shown that over 80% of men who take Propecia will stop losing hair, and on average 60% will actually grow hair back. For men and women who want predictable, permanent hair restoration, SkinCare Physicians offers surgical micro- and mini-grafting hair transplant surgery in greater Boston, MA. This notable advance gives transplanted hair a completely natural look.
Before & After Photos of Hair Transplantation
Male pattern balding
After one session of
hair transplantation
Genetically programmed to withstand hair loss, hair taken from the back of the scalp will retain this characteristic and not fall out after it is transplanted to other areas. Hundreds of grafts can be transplanted in one session. Most patients attain the look they desire, complete with new hairline, in about eight to twelve months. Both men and women can be treated with hair transplantation with equally gratifying results. The important element is to find a surgeon who understands the process of hair loss in both sexes and is skilled in its evaluation and management.
If you are interested in hair restoration in the Boston area, our team of medical professionals can help you look your best. Request a consultation online or contact us at (617) 731-1600 to schedule your appointment.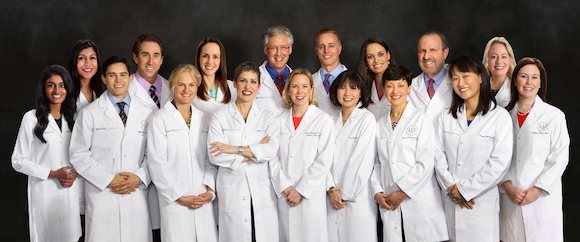 Meet Our Physicians
Services We Offer
Before the Hair Transplant Procedure
A thorough personal and family history of hair loss is taken to allow our physicians to intelligently estimate your future pattern of hair loss. Hair color, texture, and density will be assessed, and your expectations discussed in detail by your surgeon. You may be placed on Propecia. Avoid aspirin, Motrin®, Advil®, and vitamin E at least ten days before surgery.
This initial consult is one of the most important aspects of the surgical decision-making process, and it is essential that the patient be adequately informed about the procedure and expectations. It is also a chance for the surgeon and patient to discuss mutual goals and plans. Our surgeons are skilled both in the hair transplant procedure as well as the art of communication and patient education. Each patient is treated as a unique individual and has a surgical plan tailored to his/her needs. We do not advocate the "cookie cutter" approach utilized by so-called mass hair transplant centers, but rather embrace the individual approach to surgery that ensures the patient receives a custom fit surgical approach.
Exceptional results are possible with advanced treatments and technology.
View Photo Gallery
Exceptional results are possible with advanced treatments and technology.
View Photo Gallery
The Procedure
The outpatient procedure lasts between four and five hours and involves minimal, local anesthesia. Our expertly trained physicians and staff will remove donor strips from the back of your scalp, and carefully and meticulously process them into tiny grafts containing between one and five hairs. A single hair can be transplanted, mimicking Mother Nature.
Your surgeon will carefully outline the area to be transplanted, and create the recipient sites for the grafts. This is one of the most critical parts of the procedure, and requires a surgeon with a keen sense of aesthetic beauty to ensure the results will look natural. The combination of effective donor site harvesting and recipient site transplantation are the defining elements of a successful hair transplantation procedure. All of the elements of successful surgery are linked to one common element: the skill of the surgeon and surgical team.
After the Procedure
There is little post-operative discomfort and wound care is simple. A bandage is placed that will be removed in 24 hours. Following transplantation, the newly transplanted hairs will gently fall out over the course of a few weeks as part of the normal healing process, so that there are no telltale signs of the procedure. Hair begins to re-grow three to four months after transplantation.
Because the grafts are made from your own hair, they are perfectly matched to your hair color and texture, giving you the most natural appearance possible. This new technique has revolutionized hair transplant surgery, allowing us to create beautiful natural scalp hair contours that will be your own, permanently.
Results
The pluggy, "doll's hair" appearance is a thing of the past with modern hair transplant surgery. The new techniques utilized by our surgeons provide a highly effective method of hair replacement for both men and women. Art and science are brought together to create unique, individually fitted, beautiful results that will last forever. This point cannot be stated enough. The popular misconception is that hair transplants can be spotted from across a room. That is absolutely not true. Our skilled surgeons can create natural hair lines and hair replacement zones that are invisible even to close-up inspection. That is truly the miracle of modern hair transplant surgery as performed at SkinCare Physicians.
---
At SkinCare Physicians, our Boston area hair transplant surgeons are highly skilled at treating baldness. To get started, request a consultation online today.