Injectable Fillers
Many people develop wrinkles that become more noticeable over time. As the skin ages, it begins to lose its underlying support structure through a process called soft-tissue atrophy. Soft-tissue atrophy is one of the most prominent causes of facial aging, but our surgeons are experts in identifying and treating this condition.
There are myriad treatments available for atrophy. They are collectively referred to as soft-tissue augmentation. The best types of soft-tissue augmentation are those that deliver results that are both natural feeling and long lasting. At SkinCare Physicians, we offer a variety of injectable fillers including Sculptra®, RADIESSE®, Perlane®, Restylane®, and JUVÉDERM VOLUMA® XC in the Boston area.
We provide our patients with so many choices so that each procedure can be tailored to the individual's needs. The most common areas affected by soft-tissue atrophy are the lips, chin, cheeks, under-eyes, corners of the mouth and nasolabial folds (the creases between the nose and the side of the mouth).
If you are ready to find out if injectable fillers can help you attain the improvements you want, our team of medical professionals can help. Request a consultation online, or contact us at (617) 731-1600 to schedule your appointment.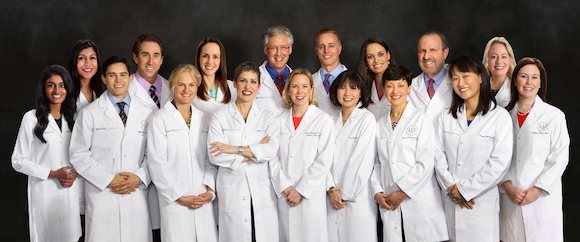 Meet Our Physicians
Services We Offer
Treatment Options
With the wide choice of treatments available, it can sometimes be difficult for consumers to differentiate one from another. Below are more details about the various fillers we offer.
Restylane, Perlane, JUVÉDERM VOLUMA XC, and BELOTERO
We now have a safe, long-lasting way to improve wrinkles with minimal downtime and very little discomfort. Restylane, Perlane, JUVÉDERM VOLUMA XC, and BELOTERO are products containing naturally occurring hyaluronic acid. They produce superb results that last 6 to 12 months, and sometimes longer. They can be injected during sessions lasting from 15 to 30 minutes and can erase wrinkles, eliminate some scars and augment or contour the lips and cheeks.
Before & After Photos of Injectable Fillers
Nasolabial folds
After treatment with
hyaluronic acid filler (Restylane)
Glabellar frown lines
After treatment with
hyaluronic acid filler
Recent developments in soft-tissue augmentation have focused on volume replacement. We now understand that many changes previously attributed to sagging tissue are, in fact, caused by loss of fat and facial volume. The doctors at SkinCare Physicians are masters of volume replacement. They can achieve beautiful, younger-looking and – most importantly – natural-looking results that are simply amazing. The effects of volume replacement cannot be overstated, but choosing the right physician to perform a treatment such as JUVÉDERM is essential. That is why so many women and men turn to SkinCare Physicians.
Two types of major wrinkles can also be treated with JUVÉDERM VOLUMA XC, Perlane, JUVÉDERM, BELOTERO or Restylane. They are the "smile line" (or dynamic wrinkle) and the static wrinkle, caused by aging, overexposure to the sun and/or cigarette smoking. These injectable products are often used to treat furrows that develop between the eyebrows (glabellar wrinkles), wrinkles around the eyes (periorbital wrinkles), lines that run from the nose to the corner of the mouth (nasolabial folds) and acne scars. They are also used to augment thin lips, fill in sunken areas on the cheeks or chin, and correct the sad expression lines that may appear at the corners of the mouth (marionette lines). Recent advancements now allow us to fill in hollows and dark circles under the eyes, and the results are often dramatic.
Most of these hyaluronic acid products contain an anesthetic, so supplemental pain medication is rarely necessary. Occasionally, particularly when treating the lips, our physicians will use a topical or local anesthetic to make the procedure more comfortable.
The quality of results from VOLUMA, Restylane, Perlane, JUVÉDERM and BELOTERO treatments are highly dependent on the practitioner's application technique. The doctors at SkinCare Physicians are recognized around the world as skilled pioneers in the injection of these materials. They continue to teach other physicians how to achieve the most pleasing aesthetic results. So, you can be assured that at SkinCare Physicians, you will be getting the best of the best.
RADIESSE®
RADIESSE is an ideal product for volume replacement and improvement of deep wrinkles. It is made from calcium hydroxylapatite. RADIESSE is soft and produces results that last from 12 to 18 months. Patients who seek long-lasting volume replacement are often good candidates for RADIESSE. It is extremely effective for improving nasolabial folds, jowls and jawline contours, as well as augmenting the mid-cheek area.
Sculptra®
Sculptra is used by our physicians primarily for volume replacement, and it provides unparalleled results. Sculptra is approved by the FDA for treatment of facial wrinkles, folds and fat loss. It can produce outstanding improvements in cheek hollows, create a sharper jawline, fill in hollow temples, and achieve a more natural and youthful look overall through carefully placed injections.
Sculptra uses a safe, synthetic material called poly-L-lactic acid. It is injected below the surface of the skin to treat fat loss or wrinkles, and it provides a gradual, significant improvement in the appearance of folds and sunken areas.
Following your treatment with Sculptra, it may appear that the filler worked immediately because of swelling and water that is added to Sculptra to facilitate injection. In a few days, when the swelling goes down and the water is absorbed by your body, you may look just like you did before your treatment. This is because Sculptra takes time to gradually correct the creases and folds in your skin.
Additional treatments are usually performed after 6 to 8 weeks, and patients usually require 2 to 4 treatments before seeing optimal results. How long the results last differs from person to person. In one clinical study, Sculptra's effects lasted for up to 2 years, but touch-up treatments are often needed to maintain the desired results.
---
At SkinCare Physicians, our doctors and staff are highly experienced with performing dermal filler and fat transplantation treatments to improve your image. To get started, request a consultation online.