Another great conference: ASLMS 2016!
Another great conference: ASLMS 2016!
The American Society for Laser Medicine and Surgery (ASLMS) held its Annual Conference, Laser 2016, last week in Boston, Mass. This event gathers the world's top professionals who lead the way in lasers, light and energy based devices, and patient care. SkinCare Physicians' Drs. Arndt, Dover, Kaminer and Rohrer actively participated as Chair, Director or Faculty in research presentations, teaching sessions and other activities. Also very involved were former fellows who have trained at our dermatology practice near Boston and now practice throughout the country.
Examples of topics addressed by SkinCare Physicians' dermatologists during the conference included:
Favorite laser pearls.
Optimizing patient experience.
Laser assisted drug delivery.
Picosecond laser for facial rejuvenation using a compressed treatment interval.
Maximizing results of treatment of cutaneous conditions while minimizing complications.
ASLMS 2016 awards
One of the highlights of the conference for our practice was when Dr. Arndt and Dr. Dover received awards at the Plenary Session: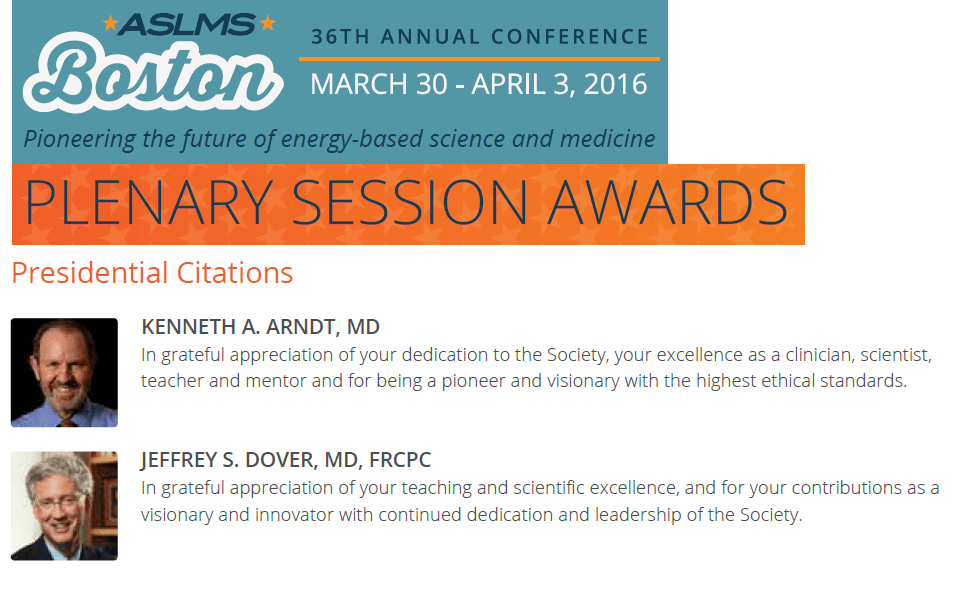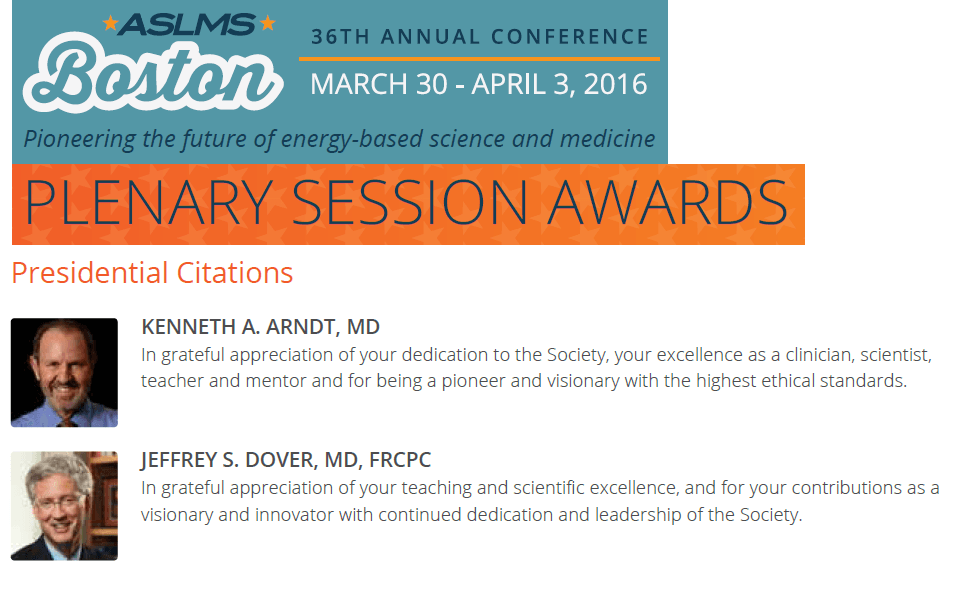 Dr. Arndt also received the ASLMS Excellence in Education Award
Don't miss what Dr. Robert Weiss, current ASLMS President, had to say about Dr. Arndt, the "Dermatology God" at the awards ceremony: