ISOLAZ® for Acne
Photoneumatic Therapy (ISOLAZ®) Treatments for Acne
Isolaz® uses a new, innovative technology called photopneumatics (photo=light; pneumatic=vacuum/suction) which is a fast and effective approach to the treatment of acne. SkinCare Physicians in the Boston area was among the first sites in the world to use photopneumatic technology.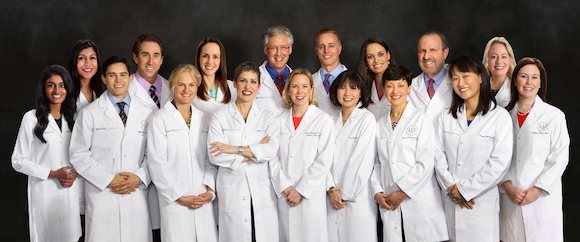 Meet Our Physicians
Services We Offer
Technique
Isolaz® utilizes pulsed light concurrently with vacuum pressure to mechanically clear clogged pores and destroy acne causing bacteria with light. Treatments are painless (no anesthetic required) and completely non-invasive.  Patients love the instant gratification that comes with seeing "white specs" literally sucked out of their pores.
Benefits
Visible improvement in acne
Reduction in pore size
Less oily skin
Smoother and more glowing complexion
Fewer blackheads and whiteheads
Areas to be treated
Isolaz treatments can be used on the face, neck and chest.
Protocol
Recommendation is a series of 4-5 treatments performed at 1 to 3 week intervals. Results are usually visible 24-48 hours after the treatment. Occasional maintenance treatments may be beneficial.
Isolaz treatment description
Isolaz treatments are performed by our skilled aestheticians in a relaxing environment. Prior to treatment your skin will be gently steamed to soften lesions and open pores. The entire treatment takes approximately thirty to forty minutes. A very minimal amount of discomfort can be expected. Immediately following treatment, the skin may appear red and flushed, and tiny capillaries may appear more visible. The occasional patient (less than 5%) will develop mild bruising from the suction which will clear over a few days. The treatment is followed by a calming mask to help minimize and reduce redness. Brown spots generally appear slightly darker. All of these changes gradually fade over a period of hours to a few days.
Candidate for Isolaz treatments
Virtually anyone with acne is a candidate for Isolaz treatments. Adults with recalcitrant acne often do beautifully with treatments. And teenagers as well as young adults with troubling acne often see dramatic and rapid results from these remarkable treatments. Even those patients with stubborn acne can see benefit very quickly. Patients with severe nodular or cystic lesions may not be candidates for Isolaz treatments, and your dermatologist can help you decide if these treatments are right for you.
---
To get started, request a consultation online to come visit with us or call (617) 731-1600 to schedule your appointment. Our highly acclaimed staff will guide and help you select the program that is right for you!