So Many Top Doctors, A Dependable Standard
So Many Top Doctors, A Dependable Standard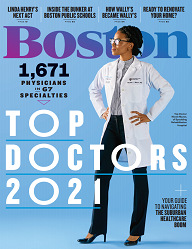 In a challenging year for our community, having 9 of our physicians recognized again by their peers in Boston Magazine's 2021 Top Doctors list is a reassuring constant. Now more than ever, this recognition is a tribute to SkinCare Physicians' continued commitment to bringing the most comprehensive, safest and highest quality medical, surgical and aesthetic dermatologic care to our patients.
While everything has changed around us, our dedicated doctors and staff remain true to our practice's core value: being industry leaders in caring for our patients and each other.
Congratulations to the physicians who were selected and to the staff who support them!
View the list of Boston Top Dermatologists in 2021.