Liposonix®
When you've hit your weight-loss plateau, it may be time to consider a non-surgical body sculpting treatment such as Liposonix in the Boston area. Liposonix is a sophisticated liposuction alternative that uses high-intensity, focused ultrasound (HIFU) to remove inches from your body. Studies of Liposonix show that most patients can lose 1 inch from their midsections after a 1-hour treatment.
Liposonix offers patients a Custom Contouring™ advantage. This means that your Liposonix provider can tailor the procedure to deliver thermal energy to precise areas of your body. The result is a more effective, more aesthetically pleasing treatment outcome.
If you are looking for a safe, quick body contouring procedure with little or no downtime, Liposonix may be right for you. Our team of medical professionals can help you look your best. Request a consultation online online, or contact us at (617) 731-1600 to schedule your appointment.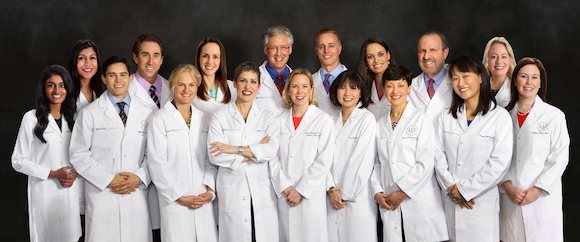 Meet Our Physicians
Services We Offer
Before & After Photos of Liposonix
Before Liposonix Treatment
12 Weeks Post Treatment
4.05cm Reduction
Photographs courtesy of Solta Medical Aesthetic Center
Is Liposonix right for me?
Liposonix works best for patients who have a mild to moderate amount of extra fat that they would like to have removed. Patients with small to medium sized specific areas of fat on the abdomen, bra-line, or love handles are ideal, and with recent advancements we can treat the arms and thighs! Good skin tone is also helpful, but we are able to treat patients with stretch marks and a small amount of sagging skin. If you would like to be a little smaller, but do not have enough fat to warrant having liposuction or would rather avoid having surgery, Liposonix is right for you.
How does Liposonix work?
Liposonix uses ultrasound waves to disrupt targeted fat cells. Ultrasound has been used safely for decades in medicine, and Liposonix takes advantage of this proven method. Once the fat cells have been exposed to the ultrasound energy, they are eliminated from your body through normal metabolic processes. Results can be maintained with healthy eating and regular exercise.
Is Liposonix painful?
Most patients feel only mild discomfort. As a result of our innovative techniques, pain has been nearly eliminated. For patients who are sensitive, we use Toradol, an injectable pain medication that does not cause drowsiness. Patients are able to drive themselves home afterward, and there is rarely any discomfort after the procedure has been completed.
How much fat can be treated in 1 session?
One of the advantages of Liposonix is the broad surface area that can be treated in a single sitting. We can usually treat the abdomen or love handles in a session lasting from 60 to 90 minutes. Treatment of the thighs or arms takes less than an hour for most patients.
When will I see results?
Most patients begin to see changes after a month or two. It can take up to 6 months to see the final result. Some patients elect to have a second treatment to eliminate as much fat as possible.
What is recovery like?
Most patients have absolutely zero recovery or down-time. Immediately after the treatment the skin can feel sore or stiff, but this resolves quickly. Redness can persist for a couple of days, and although unusual, some patients develop bruising in the treated area. Infrequently, patients experience soreness in the area for a couple of weeks, and a slight change in sensation in the treated area for up to 8 weeks.
What other body contouring option is available?
SkinCare Physicians also offers CoolSculpting®, another non-surgical option that eliminates fat using a special freezing method.
---
At SkinCare Physicians, our doctors and staff are highly experienced with Liposonix as a non-surgical option to remove unwanted fat. Get started when you request a consultation online to come visit with us.