Chemical Peels
A superficial chemical peel treatment is the application of acids which cause exfoliation and accelerate the removal of dead skin cells. They have been shown to prevent breakdown of collagen and stimulate the process of natural skin renewal. Unlike the deeper phenol of TCA peel, the depth of penetration is kept to the epidermal or superficial dermis, eliminating the crusting or peeling that may happen with deeper peels.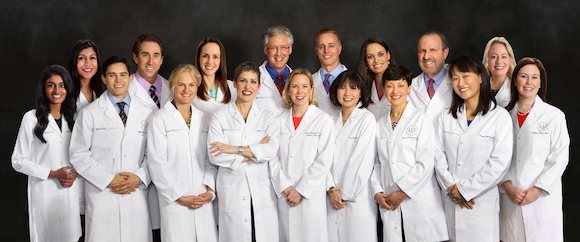 Meet Our Physicians
Services We Offer
Alpha Hydroxy Acid Treatment
Naturally derived compounds: glycolic from sugar cane and lactic from sour milk, may slow the skin's aging process. Our philosophy is to tailor treatments to individual needs and to increase concentrations to the maximum tolerated by the individual's skin.
Beta Hydroxy Acid Treatment
Naturally derived from the bark of the willow tree, salicylic acid is formulated with patented microsponge technology which enables the acid to reach the smallest crevice on the skin's surface.
Combination Peel Treatments
Achieve healthier, younger-looking skin in Boston with our clinically-tested, radiance-enhancing peels from SkinMedica. These comfortable, non-invasive peels address the damaged outer layer of the skin and help to reduce visible signs of aging including fine lines and wrinkles. The peels enhance skin's color and clarity, tighten and improve texture for smoother, softer skin and help to minimize the appearance of skin imperfections including dark spots, acne-prone skin and premature aging caused by sun exposure. Optimal results are best achieved with a series of 3 to 6 treatments.
Benefits
May assist in preventing premature aging as well as pre and superficial skin cancers.
Over a cumulative treatment period of several months, photoaged and dry skin develops a more even skin tone and a smoother complexion resulting in a refinement of fine lines and wrinkles.
Improves acne and acne scarring.
Decreases areas of hyper pigmentation.
Homecare
At least a 30 SPF sunscreen is required.
Specifically compounded formulations to enhance results.
---
To get started, request a consultation online to come visit with us or call (617) 731-1600 to schedule your appointment. Our highly acclaimed staff will guide and help you select the program that is right for you!