Say bye to underarm puff and other small bulges
Say bye to underarm puff and other small bulges
Underarm puff and other small bulges on the body can now be treated in a safe, noninvasive way.

Dieting and exercising are tried and true ways of eliminating unwanted weight. However sometimes, there are areas of the body including the chin and underarm that no amount of dieting and exercising can touch. The good news is that it is now possible to reduce these fat pockets without undergoing the risks of an invasive procedure.
Previously, fat under the chin, underarm bulges, inner thighs, and back fat could only be effectively treated with liposuction or surgery. CoolSculpting technology has changed the way we approach these hard to treat areas. It is a completely noninvasive fat removal procedure with little to no downtime. An applicator is placed on the skin and the underlying fat cells are frozen and destroyed. Treatment sessions last usually 30-40 minutes with no anesthesia necessary. After treatment, patients can immediately resume their daily routines with no interruption. Results are typically seen three months after treatment.
Many patients have already enjoyed the benefits of CoolSculpting on their stomachs and love handles in our office. New applicators in a variety of sizes now enable us to capture focal fat bulges on the underarm, chin, back and inner thighs.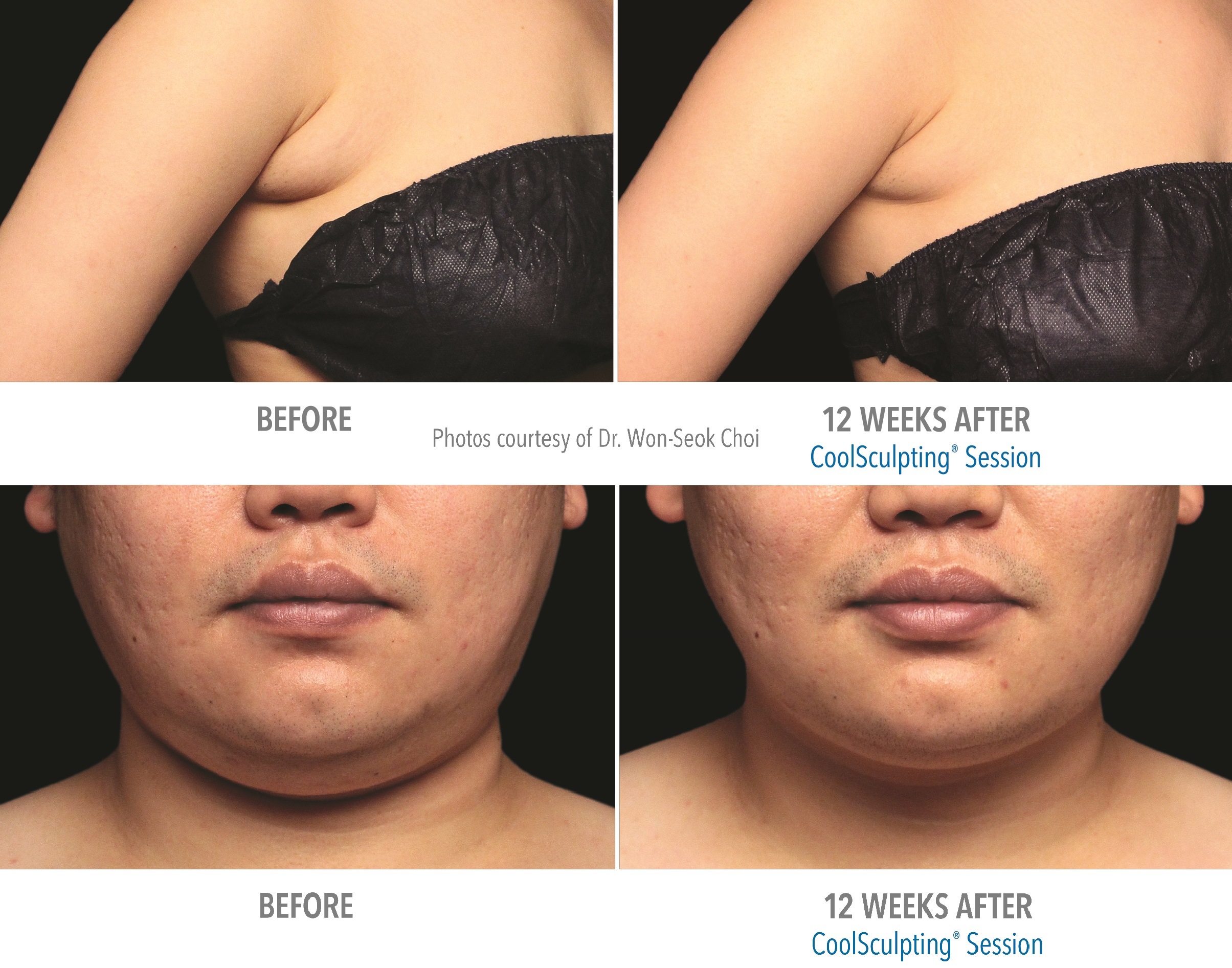 SkinCare Physicians has been at the forefront of the fat removing revolution and our dermatologists and staff have nearly a decade of experience treating hundreds of patients with the CoolSculpting technology
If you have an area of grab-able fat on the underarms, inner thighs, chin or back that no matter how much diet and exercise you do, doesn't seem to budge, come in for a consultation to see if you are a candidate for CoolSculpting.
You may also like:
What's not to like about CoolSculpting's double chin treatment, CoolMini