BOTOX® Finally Approved for Crow's Feet
BOTOX® Finally Approved for Crow's Feet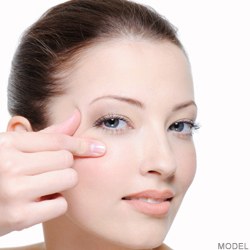 The FDA recently announced the approval of BOTOX Cosmetic for use on crow's feet, the tiny horizontal lines that form around our eyes when we smile or squint. At our practice in Boston, we use BOTOX and similar products Dysport® and Xeomin® to treat crow's feet and other facial wrinkles. Although BOTOX has already been approved for use on forehead lines, its FDA approval for crow's feet is still newsworthy. Even when a product is approved for use on one part of the body, it can take months or even years for it to gain approval for other uses.
Many people don't realize that these products are different than injectable fillers. Though BOTOX and fillers both ease the appearance of wrinkles, they work in different ways. BOTOX, Dysport, and Xeomin all use a purified form of botulinum toxin to temporarily relax the muscles that cause wrinkles. A single 15-minute treatment with these products can last for up to 5 months. Injectable fillers, on the other hand, use various medical-grade ingredients, most commonly hyaluronic acid, to actually fill in wrinkles. They can also be used to add healthy-looking volume to lips and cheeks.
BOTOX has long been known to be a versatile product. It straddles the line between cosmetic and medical and is used to treat common conditions such as excessive sweating and overactive bladder. Though botulinum toxin, the active ingredient in BOTOX, is also responsible for botulism, a condition that occurs when large amounts of the toxin are ingested into the body, usually from eating contaminated food,  it's extremely safe when administered by a trained medical professional in a clinical setting. The doses we use for cosmetic or medical injections at SkinCare Physicians are on average less than 2% of the maximum you can safely have.
Dermatologists, plastic surgeons, and other medical professionals, have been using BOTOX, Dysport, and Xeomin to minimize crow's feet for years. Although BOTOX's newfound FDA approval may not change much at our practice, it might give it a competitive edge in consumer demand once again, because the maker of BOTOX, Allergan, can now legally advertise the crow's feet use.
Find out more about BOTOX, Dysport, and Xeomin.