Why Exercise Is Still Important After Liposuction
Why Exercise Is Still Important After Liposuction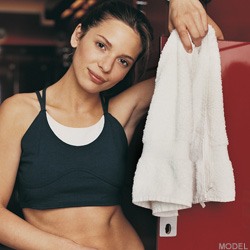 Year after year, liposuction in Boston and around the country remains very popular— and with good reason. Liposuction physically removes fat cells from the body, streamlining patients' physiques and providing results that diet and exercise often can't match.
In adults, it's not the number of fat cells that fluctuates as weight changes; it's the size of the cells. Unless your fat cells are physically removed from your body, as with liposuction, the number you have now is the number you'll have a decade from now, even with good diet and exercise habits.
Though liposuction does permanently eliminate some fat cells, the fat cells that remain can still enlarge, causing weight gain and possibly even reversal of liposuction results. Still, some patients believe that undergoing liposuction allows them to ease up on their exercise routines. Unfortunately, that's simply not the case.
Cosmetic concerns shouldn't be your only reason for hitting the gym before or after liposuction.  Candidates for surgical fat removal should be reminded that the risk of serious medical issues, including diabetes, heart disease, and obesity are associated with increased amount of certain types of fat, and are not treatable with liposuction
It's important for any person considering body contouring surgery to remember that these procedures are not effective substitutes for diet and exercise, nor are they guaranteed to last for life. But by maintaining good habits for as long as you're able, you're not only ensuring you look your healthiest — you're taking steps to actually be your healthiest.