Hyperhidrosis: an update on treatment options for excessive sweating
Hyperhidrosis: an update on treatment options for excessive sweating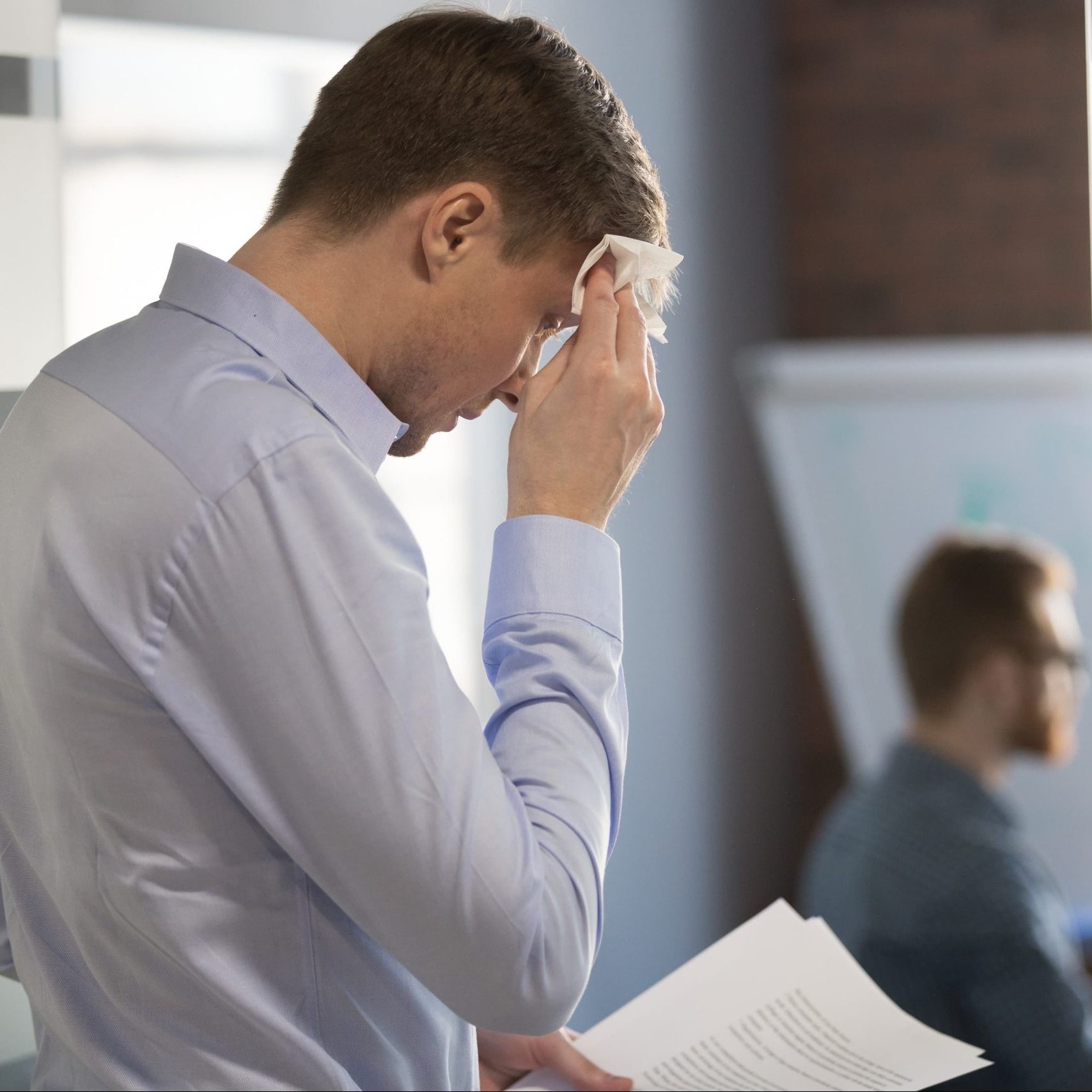 The International Hyperhidrosis Society celebrates November as Hyperhidrosis Awareness Month and what a perfect time to review the hyperhidrosis treatment options available. Hyperhidrosis is a medical condition characterized by excessive, uncontrollable sweating. Nearly 5% of the world's population suffer from hyperhidrosis. It is can affect the underarms, hands, feet, face and other areas.
We understand the embarrassment and anxiety our patients face when sweating through their shirts or having excess sweat on their hands in everyday situations. Luckily, there have been some advances in the field of hyperhidrosis treatment over the last decade, and we can help. Here is a breakdown of some of the treatment options available.
Topical antiperspirants
Aluminum chloride is a commonly used topical medication. It can be used alone or in deodorant. It is best if applied to dry skin at bedtime.
Qbrexza Towelette is a cloth containing glycopyrronium tosylate medication. It is approved for use on the underarms in people 9 years of age and older.
Oral medications
In more treatment-resistant cases or more generalized hyperhidrosis, oral anticholinergic medications can be helpful for patients.
Anticholinergic medications are not approved by the US Food and Drug Administration (FDA) and are used off label in hyperhidrosis. We recommend patients discuss this in detail with their dermatologist prior to taking.
Iontophoresis
Iontophoresis is a device that delivers gentle electrical current through water to temporarily shut down sweat glands.
This is a cost effective, safe therapy approved by the US FDA.
It is most beneficial for hand and feet hyperhidrosis.
The treatment can be done at home, initially 3-4 times a week for 20-30 minutes.
Injectable therapies
Botulinum toxin (BTX) is a safe and effective option for patients with hyperhidrosis in specific areas. The US FDA has approved use of BTX in the underarm area, but BTX can also be used off label for the palms and soles.
Most patients require only 1-2 sessions per year.
Con: Sometimes insurance does not cover the treatment, which can get costly.
Light-based or energy-based treatments
MiraDry is a device that delivers microwave energy to create permanent damage of sweat glands. The US FDA approved MiraDry for use in the underarm area. Overall, the device is 90% effective.
Other devices have been used off label with varying results.
If you are suffering from excess sweating and want to learn more, please visit our website or schedule a consultation with one of our dermatologists at SkinCare Physicians.