What you need to know about SkinCare Physicians' nursing staff
What you need to know about SkinCare Physicians' nursing staff
Chances are if you have had an appointment at SkinCare Physicians you have met with some members of the nursing staff.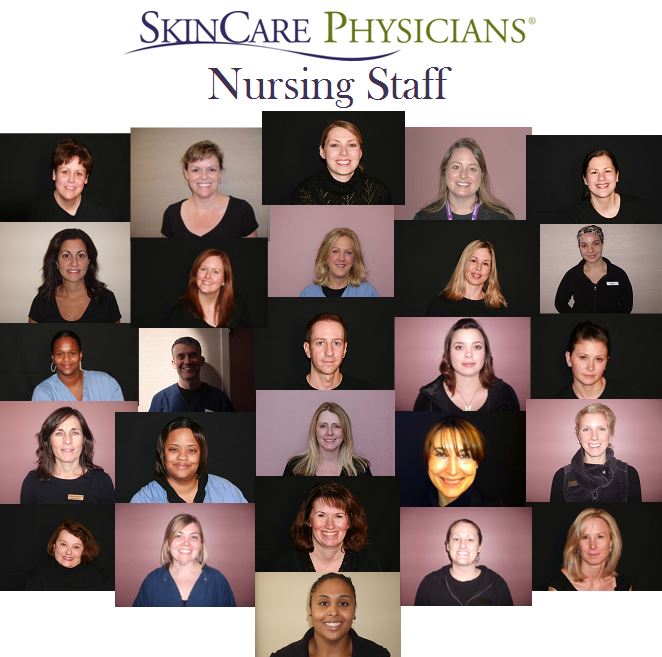 The staff consists of many dedicated hard working individuals, each one bringing a unique mix of skills to the group. SkinCare Physicians employs a total of 28 on the nursing staff including 16 registered nurses, 2 licensed practical nurses, 7 medical assistants, 1 full time surgical scheduler and 2 prior authorization coordinators. Their roles vary from phone triage, medical care and education, surgical assistance and independent operation, to working with insurance companies to have necessary medications approved.
All members of the nursing staff receive in depth training onsite and work with multiple providers. Many have medical hospital backgrounds; some have worked in primary care and others in the neonatal or surgical intensive care unit departments of various hospitals. Following intensive training, selected nurses perform some treatments, such as Thermage, Laser Hair Removal, CoolSculpting and miraDry, independently but under the supervision of the attending physician.
More than half of our nursing staff has been working at SkinCare Physicians for more than 10 years, a tribute to the working environment at the practice. Personally, I value the fact that SkinCare Physicians provides top notch care to every patient and that I am constantly learning about the latest advances in dermatology and cosmetic treatments. I am proud to be part of the team. The nursing staff here is committed to the highest level of professional care while being warm and attentive to the personal medical or cosmetic needs of each patient.
To learn more about our boston-area practice visit www.skincarephysicians.net