Why do people participate in clinical trials for dermatology treatments?
Why do people participate in clinical trials for dermatology treatments?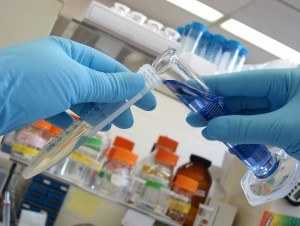 People participate in dermatology research for several reasons. Some hope to get the most advanced treatment available for dermatological conditions or illnesses. Others participate because they want to assist scientists in developing better ways to help and treat people. In the Clinical Studies Center at SkinCare Physicians near Boston, we see on average over one hundred volunteers every year.
Research is our best hope for understanding and treating many dermatological conditions.  Thanks to volunteers' help, medical researchers are learning more and more about the causes of many disorders, and are finding new ways to treat and prevent illnesses. Without this important relationship between research participants and those studying their illnesses, it would be much more difficult to improve treatments in dermatology.
Volunteers of all ethnic and cultural backgrounds are needed. By having a variety of volunteers participate, researchers can learn how different people react to medications and other treatments. In one of the recently completed clinical studies at SkinCare Research, our researchers studied skin toning and treatment of epidermal pigmented lesions in both Asian skin and non-Asian skin.
Participating in clinical research is not the same as seeing your dermatologist. The researcher's goal is to further learn about your condition, not to make a diagnostic or to provide extended or complete dermatology care. The researcher must use standardized procedures, also called protocols, during clinical trials, so data can be analyzed and compared. The results from your participation may help researchers develop new dermatological treatments. These results may also be published so that other researchers can learn about new advances in the field of dermatology.
At SkinCare Physicians, we pride ourselves on making the research process as straightforward and comfortable as possible for our volunteers. One of the participants in our recent rosacea trial stated: "The whole process was efficient from the consent to all of the study procedures. I even was fortunate through the research labs to learn of a pre-existing condition that I wasn't aware I had. I was able to take those results to my primary doctor and I am now receiving proper treatment.  I have told all of my friends about how professional the research department is at SkinCare Physicians and recommend it to everyone."
We conduct many clinical trials in our world renowned research facility in Boston. To learn more, view our current clinical trial studies or call SkinCare Research at 617-848-1638.
Without participants to clinical trials, medical progress would cease. Partner with us as a study volunteer!
Find Skincare Physicians on Google+