SkinCare Physicians: The story of a unique partnership
SkinCare Physicians: The story of a unique partnership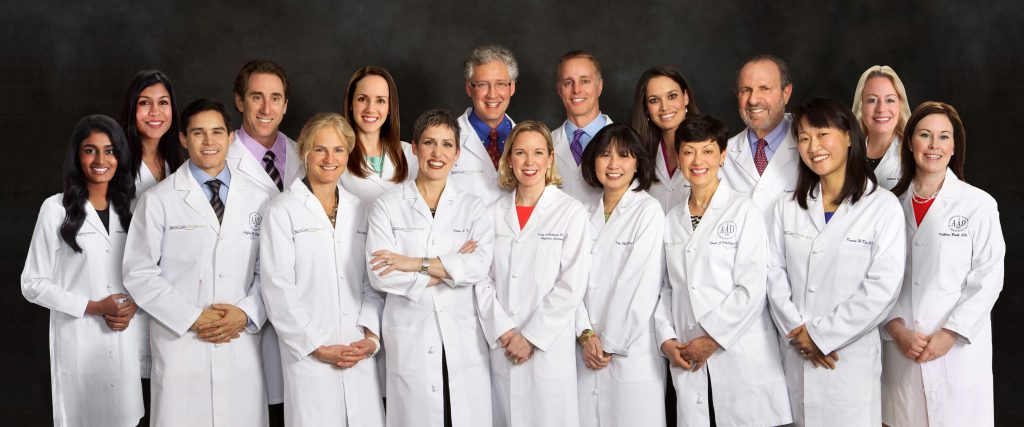 The cornerstone of a successful dermatology practice
Since the time of its inception in 2000, the goal of SkinCare Physicians (SCP) has been to become the highest quality, most widely respected state-of-the-art dermatology practice possible. Under the guidance of its three founders, Drs. Kenneth Arndt, Jeffrey Dover and Michael Kaminer, SkinCare Physicians integrated general dermatology, surgical dermatology, laser and cosmetic surgery under one roof near Boston. While this was not entirely novel, SCP differentiated itself early on by bringing together leaders in dermatology as equal partners. All of the originating physicians were in full time academic positions prior to establishing SCP, and while other physicians had attempted to put together such comprehensive and forward-thinking practices, many had not lived up to their potential.
Business leadership
An important step in developing and stabilizing this new practice was the appointment of Christine Foley as Chief Operating Officer. Ms. Foley brought unparalleled leadership, intellect, and organizational skills to SCP, which made a difference in shaping the organization. Now in her 19th year at SkinCare Physicians, Ms. Foley's role has expanded to include strategic planning and continued business development, as well as growth of the services offered at SCP. She has also guided the development of a superb leadership team, which includes talented staff with expertise in nursing, communications, and finance.
An open and caring style
Under the leadership of Dr. Arndt, the concept of "check your ego at the door" has been the key differentiator of the physician partnership at SCP. Similar dermatology groups around the country had trouble due to conflict among the physicians, and SCP set out to ensure that did not happen. The first new partner to join SCP was Dr. Robin Travers. With her usual warm and open style she successfully set the tone for things to come. Drs. Jeffrey Sobell and Thomas Rohrer joined SCP in the next few years, and the partnership took shape with some of the nicest, smartest, most skilled and caring physicians one could find. They were respected leaders and experts in their fields both locally and nationally. As a result, SCP quickly developed a reputation for providing the highest quality of skin care available anywhere.
Growing from 14 to over 100 employees
Blossoming from a small practice with just 14 employees in 2000, SCP quickly began to grow as referring physicians noticed the quality of services provided and patients recognized and talked about the level of care they received.  Easy, convenient and quick access to appointments was another key component of the new practice. Appointments can be made quicker than the average wait elsewhere in the Boston area.
As demand for services grew, SCP recruited five highly sought after and gifted dermatologists.  Drs. Karen Kim, Brooke Sikora and Laurel Morton joined the SCP partnership in the past several years to round out the current partnership group.  Most recently, Drs. Prasanthi Kandula and Mitalee Christman started practicing at SCP.
SkinCare Physicians is also fortunate to have three superb part-time physicians, a physician assistant and two family nurse practitioner who work at the practice.
Kay Kane, one of the most respected pediatric and general dermatologists in the region, joined SCP in 2000 and comes to SCP one day a week.
Tania Phillips, a gifted general dermatologist and world leader in wound healing, spends one day a week at SCP.
Katrinka Heher, one of the most talented and respected cosmetic eye surgeons in the country, sees patients at SCP 2-3 days per month while also doing some minor surgery in our operating suites.
Kelly Collins PA-C, an expert in acne and adolescent dermatology, has been at SCP for nearly 12 years and is a beloved member of our medical team.
Kathleen Brodt, FNP-BC, a skilled member of SCP family since 2016, has over a decade of experience treating adult and pediatric dermatology patients with compassionate care.
Colleen Gaffney, FNP-BC, one of our long-time valued registered nurses, is now our newest certified Nurse Practitioner specialized in dermatology.
SkinCare Physicians now employs over 100 people and has expanded to five suites in its current Chestnut Hill location near Boston.
An integrated portfolio of services
To help younger physicians become experts in the field of dermatology, SCP offers three formal fellowships each year and recruits talented board certified dermatologists to spend one year studying, training and gaining first-hand experience with our physicians. SCP also has close ties to several of the most prestigious dermatology residency programs in New England, and our dermatologists are on staff and involved in resident physician education for Yale, Harvard, Tufts and Brown Medical Schools.
In addition to training emerging physicians, SCP is dedicated to advancing the field of dermatology through its own clinical studies center, SkinCare Research, which performs on average 20 cutting edge clinical trials per year.
Finally, SCP has created its own customized product line, SkinCare Prescription, and has launched a comprehensive aesthetic program, SkinCare Aesthetics. To round out our portfolio of services, our physicians have recently opened the first and only Advanced Dermatology Spa™ in the country. This brand new space combines the feel of a spa with state-of-the-art technology, and the knowledge and expertise of our dermatologists.
SCP continues to provide the highest quality care available anywhere in the world in a warm environment that is intentionally both employee and patient friendly.   The foundation upon which SkinCare Physicians was built has proven to be a solid one.  The SCP physician partnership is a model that others now follow, and our physician partners are asked to lecture about this structure nationally at educational courses for physicians.
Centered on patients' care and experience, SkinCare Physicians helps tens of thousands patients improve the health of their skin every year. The past 19 years have taught us much, and those lessons are positioning SCP for leadership and success over the next several decades.
Editor's note: This blog was originally published on September 12, 2013 and revised on May 7, 2018.
Related blog posts: