The hidden benefit of Thermage: skin aging and sagging prevention
Thermage has been used for over a decade to tighten skin of the lower face and jaw line, producing a more youthful and natural look. Now scientists have discovered that Thermage can also prevent aging.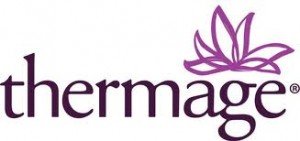 Based on experience with patients treated every one to two years, we have observed that those patients appear to age more slowly than those who have Thermage only once every 4 to 5 years, or don't have any treatment at all.
We know that patients start to appear older at 5 to 10 year increments, which was the original theory behind the timing between Thermage treatments. However, we now have patients who have aged well into their 60s, but look much younger because of having Thermage at 1 to 2 year intervals. This observation has been re-created around the world, and Thermage can be used predictably to prevent aging of the face.
So now patients get two benefits from Thermage treatment.
The first is improvement and tightening of the lower face, which begins immediately after treatment and continues to improve for six months.
The second, and perhaps more exciting benefit, is the long-term prevention of sagging, and in turn a long-term delay in the appearance of aging.
Feel free to ask us about Thermage the next time you're in for a visit at SkinCare Physicians in Boston or check out our website.
Source: Non-surgical Skin Tightening by Bogle MA., Kaminer MS in Lasers and Lights by Dover JS, Alam M, edited by Hruza G., Avram, M., eds.  London: Elsevier, 2013: 97-113 .